The Gold Rush and the Plains of Colorado
Sand Creek Massacre News Release
March 10, 2014
For Immediate Release
Eric Sainio, (719) 729-3003
The Gold Rush and the Plains of Colorado
This article is part of a series by the National Park Service concerning the 150th Memorial of the Sand Creek Massacre.
One of the contributing factors to the Sand Creek Massacre, the Colorado Gold Rush encouraged thousands of people to move across the plains, seeking their fortunes in Colorado's gold fields. Over fifty thousand people came to the Pike's Peak area in 1859 alone, moving over Cheyenne and Arapaho tribal lands. These settlers pushed some tribes from the gold fields and relied on caravans coming from the East for survival and trade.
With thousands of new faces in Colorado Territory in 1858-63, the Gold Rush produced tensions that helped contribute to conflict between the white settlers and Plains Indians. Settlers called for removing Indians from the land, while the Cheyenne and Arapaho largely sought a peaceful resolution to the conflict. Violent confrontations ended with murders on both sides during 1864, leading to the massacre on Sand Creek, followed by years of warfare on the plains.
To find out more about the ways the Gold Rush affected the High Plains and its people, go to www.nps.gov/sand or visit the Sand Creek Massacre National Historic Site outside of Eads, Colorado.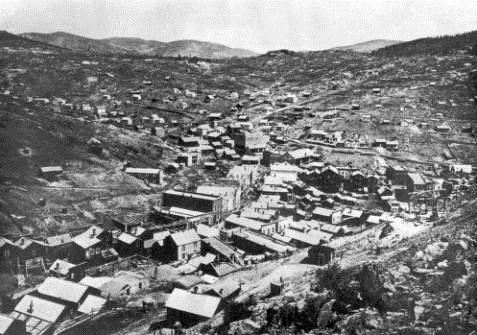 Last updated: April 4, 2020