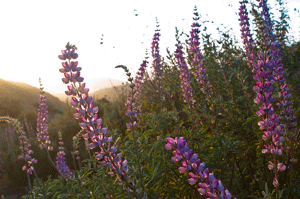 One of the biggest challenges that face visitors and park rangers in the Santa Monica Mountains National Recreation Area is the complex checkerboard of landowners and their myriad land-use regulations.
A Patchwork of Parkland
The mosaic of federal, state, county, and local parklands and private lands in the Santa Monica Mountains makes it difficult for visitors to understand where they can and cannot go geocaching. Their confusion is understandable, as establishing traditional geocaches (with physical objects) and placing letterboxes, travel bugs (objects passed from cache to cache), or any other type of cached object on NPS parklands are not generally permitted.