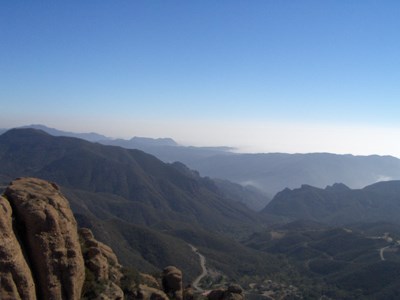 Welcome to the Santa Monica Mountains National Recreation Area's GPS (Global Positioning System) activity page. Here you will find information on what a GPS is, what activities can you do with them, and even a listing of the ParkCaches that the National Park Service maintains in the mountains.
A Brief Introduction to GPS
A GPS is a device, usually handheld, that tells you where you are in the world. The GPS unit (about the size of a cell phone) receives signals from over 20 satellites in space to center in on your position. This information is displayed on a computer type screen as coordinates such as Latitude and Longitude. The more satellite signals your GPS can receive the more accurate your location is shown.
Yet, your GPS can also be used to tell you how to get somewhere. Your GPS knows where you are, but you can tell it the location of somewhere else (as long as you have the coordinates) referred to a waypoint and the GPS will direct you to that location. An example would be from the top of a mountain peak back to your car.