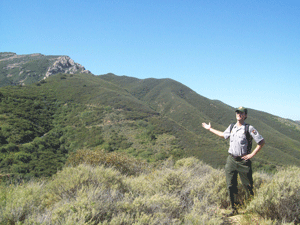 EarthCaching is similar to regular traditional geocaching except that there is no object left behind. The destination is a unique or interesting geological or geographical feature like a mountain peak.
Take a look at the different EarthCaches rangers have set-up to learn about both our popular sites and lesser known ones.
Note: These sites are more remote and do not have facilities near-by. For more accessible sites, please visit our ParkCache page.