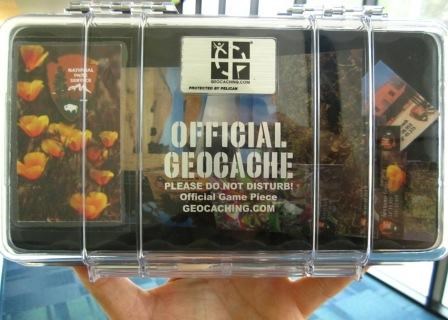 Commonly referred to as geocaches, there are many different types of "caches" that each appeal to a different type of person. Here are some of the more popular types.
Traditional Cache – this is the most common type of cache. Known by most as a geocache this is where one hides an item (of various sizes and shapes) in a box and the cacher finds it.
Virtual Cache – this is the same as a traditional cache without the hidden item. Usually the cacher has to find an object already in place such as a sign name or manmade feature.
Earthcache– same as a virtual caches except that the cache is interesting or unique geological or geographical features such as a geyser, mountain peak, or ancient fossils.
Multi-cache – is a multiple of any type of cache listed above. In order to find the end cache you must complete multiple caches first. Think like a treasure hunt with multiple steps.
Letterbox Cache – is very similar to a traditional cache expect there are no items associated with the cache, just a box where you would write your name and the date you found it.
Travel Bugs – are very similar to traditional caches in that there is an item in a hidden location but that item is trying to get somewhere. An example would be if you had a bear stuffed animal and your goal was to get it to all the National Parks. Then every time a cacher found it, they would enter the code of the park they found it in and then take it with them to the next National Park they went to.
As the world of geocaching grows more and more popular, there will be different types of caches available for you to find and experience.