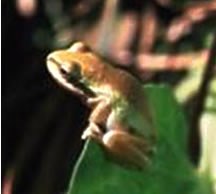 Take a virtual hike with Ranger Glen. Hiking from Boney Mountain to the Pacific Coast is an 8 mile journey through pond, canyon, valley, and other habitats. There is a lot to see! Join Ranger Glen, the plants, and the animals of the Santa Monica Mountains on an adventure of discovery. Find out why Biodiversity is so important to all of us.

The Cultural Journey: 4th and 5th Graders
Designed to supplement the 4th and 5th grade traveling trunk program-Struggle and Opportunity: A California Cultural Journey, these interactive vignettes provide pictures and insight into the cultures that have shaped the history and land of the Santa Monica Mountains-- including: Chumash, Spanish Missions, and Spanish Ranchos. Visit the past and explore our mountain heritage on this cultural journey!