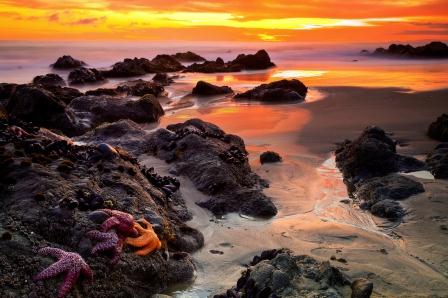 News Release Date:
September 21, 2012
Contact: Kate Kuykendall, 805-370-2343
CALABASAS, Calif. -- Entries are now being accepted for the Spirit of the Mountains 2012 Photo Contest sponsored by the National Park Service. The annual show features a wide variety of amateur photo subjects captured throughout Santa Monica Mountains National Recreation Area.
"Each year we are amazed by the ability of local photographers to capture the beauty and mystique of the Santa Monica Mountains," said park spokesperson Kate Kuykendall. "The submissions never cease to amaze and inspire, and we're sure this year's contest will be no different."
This year's submissions will be on display from October 20 through November 24 at the new Anthony C. Beilenson Interagency Visitor Center at King Gillette Ranch in Calabasas.
Entry forms and instructions are available at the visitor center or online at www.nps.gov/samo/photocontest.htm. Deadline for submission is Saturday, Oct. 6. Contest judges are well-known professional photographers.
Winners will be announced at the exhibit opening Saturday, October 20 from 1:00 to 4:00 p.m. at the visitor center.
Submissions are limited to two photos per amateur photographer. For more information, contact the National Park Service at 805-370-2301.
About Santa Monica Mountains National Recreation Area: Santa Monica Mountains National Recreation Area (SMMNRA) is the largest urban national park in the country, encompassing more than 150,000 acres of mountains and coastline in Ventura and Los Angeles counties. A unit of the National Park Service, it comprises a seamless network of local, state, and federal parks interwoven with private lands and communities. As one of only five Mediterranean ecosystems in the world, SMMNRA preserves the rich biological diversity of more than 450 animal species and 26 distinct plant communities. For more information, visit www.nps.gov/samo.