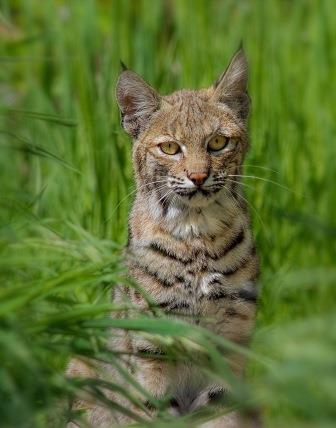 News Release Date:
August 27, 2013
Contact: Kate Kuykendall, 805-370-2343
THOUSAND OAKS, Calif. – The National Park Service (NPS) is accepting entries from amateur photographers for the annual Spirit of the Mountains Photo Contest through September 30. The annual competition features a wide variety of subjects captured throughout Santa Monica Mountains National Recreation Area and adjacent venues. 
"Each year we're amazed by how the submissions capture the wonder and beauty of the Santa Monica Mountains," said Meghan Kish, chief of interpretation, education and outreach for Santa Monica Mountains National Recreation Area.
As in past years, the categories are Plants, Animals, Scenic Shots and People in Parklands. The challenge category this year is Shadows and Highlights. The Young Photographers category (12 and under) is back by popular demand. As always, Best of Show will be awarded to the overall winner. 
Winners will be announced at 1 p.m. Saturday, October 19 at the exhibit's opening. All entries will be on display through November 17 at the Santa Monica Mountains Visitor Center at King Gillette Ranch in Calabasas.
Among the contest judges are professional photographers Tom Gamache, Jim Shoemaker and Van Webster. 
First place winners will be published in OUTDOORS, the NPS's quarterly calendar of events and programs. 
Entry forms and instructions are available at the visitor center or online at https://www.nps.gov/samo/photocontest.htm. Submissions are limited to two photos per amateur photographer. For more information, call 805-370-2301.  
Santa Monica Mountains National Recreation Area (SMMNRA) is the largest urban national park in the country, encompassing more than 150,000 acres of mountains and coastline in Ventura and Los Angeles counties. A unit of the National Park Service, it comprises a seamless network of local, state and federal parks interwoven with private lands and communities. As one of only five Mediterranean ecosystems in the world, SMMNRA preserves the rich biological diversity of more than 450 animal species and 26 distinct plant communities. For more information, visit www.nps.gov/samo.  
###