P-56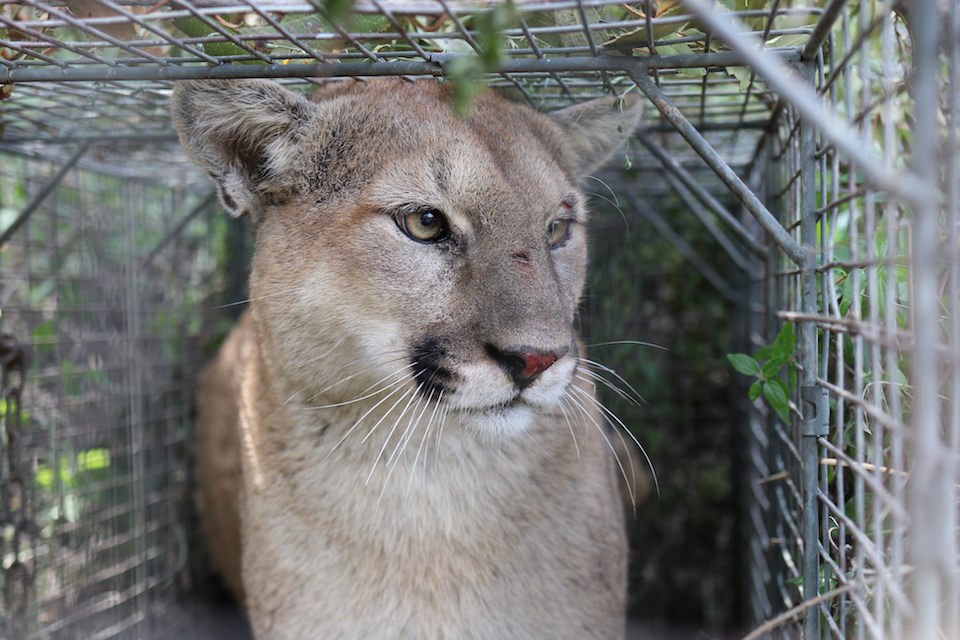 P-56: New Dad in the Western Santa Monica Mountains?
Male | Born 2015 (estimated) | Dead
P-56, a 4 to 5-year-old male mountain lion that was living in the western Santa Monica Mountains south of the 101 Freeway, was killed under state depredation law on January 26. This marks the first time that a radio-collared mountain lion has been killed under a California Department of Fish & Wildlife (CDFW) depredation permit in the Santa Monica Mountains. Read press release
here
.

This subadult male roamed the most western end of the Santa Monica Mountains. He was first caught and outfitted with a GPS tracking device in April 2017, a few days after P-55 in the same spot. DNA analysis is underway, but they are suspected of being siblings.

He was the suspected father of a new litter of kittens (
P-70, P-71, P-72 and P-73
). P-19 is the mother of this new litter and she happens to be P-56's grandmother. P-56's mother is
P-23
,
P-19
's daughter.

Although genetic testing is required to confirm P-56's paternity, the two mountain lions spent time together 90 days prior to the birth of the kitten, which is the gestation period for mountain lions. Females, however, can breed with multiple males during an estrus cycle, a recurring period of sexual receptivity and fertility in many mammals.
Last updated: February 19, 2020