P-55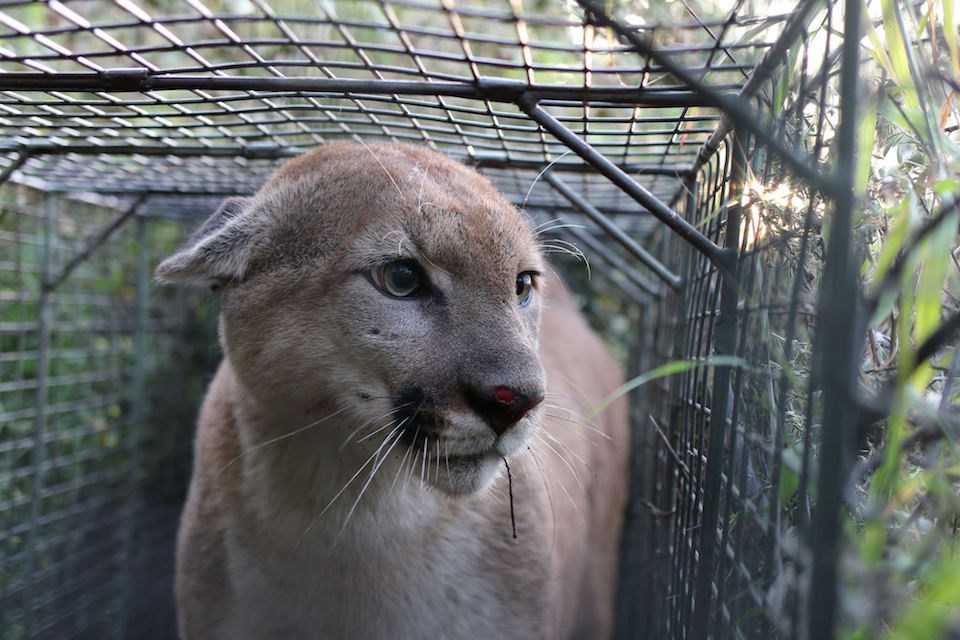 P-55: A Life Cut Short
Male | Born 2015 (estimated) | Died Summer 2018

We recently found the remains of mountain lion P-55.

At an estimated age of only three years old, he had already managed to cross the 101 Freeway twice (he actually headed north and then came back to south of the freeway again!). His cause of death is unknown because unfortunately the collar he was wearing failed to emit a mortality signal and by the time our biologist found him his remains were already too decomposed to determine the cause of death. Possible causes of death to this seemingly healthy animal include rodenticide poisoning or perhaps a fight with another male, although there were no signs of a struggle in the area where his body was found.

P-55 was first caught and outfitted with a GPS tracking device in April 2017, a few days before P-56 in the same spot, which was in the western end of the Santa Monica Mountains, where he continues to roam today. DNA analysis is underway, but they are suspected of being siblings.

Before his journey north and back, he gained some notoriety when a camera trap snapped a photo of him in a Newbury Park backyard adjacent to open space. The cat was seen next to a hot tub, its cover with a new paw-sized hole in it!
P-55's home range consisted of the northwestern end of the Santa Monica Mountains, generally west of Las Virgenes Road and mostly north of Mulholland. He was the subject of news coverage again in February when he was photographed peering through the sliding glass door of a home in Westlake Village.

He was a beautiful animal who survived longer than most males in the Santa Monica Mountains, but ultimately met his end at a relatively young age.

Last updated: September 25, 2018