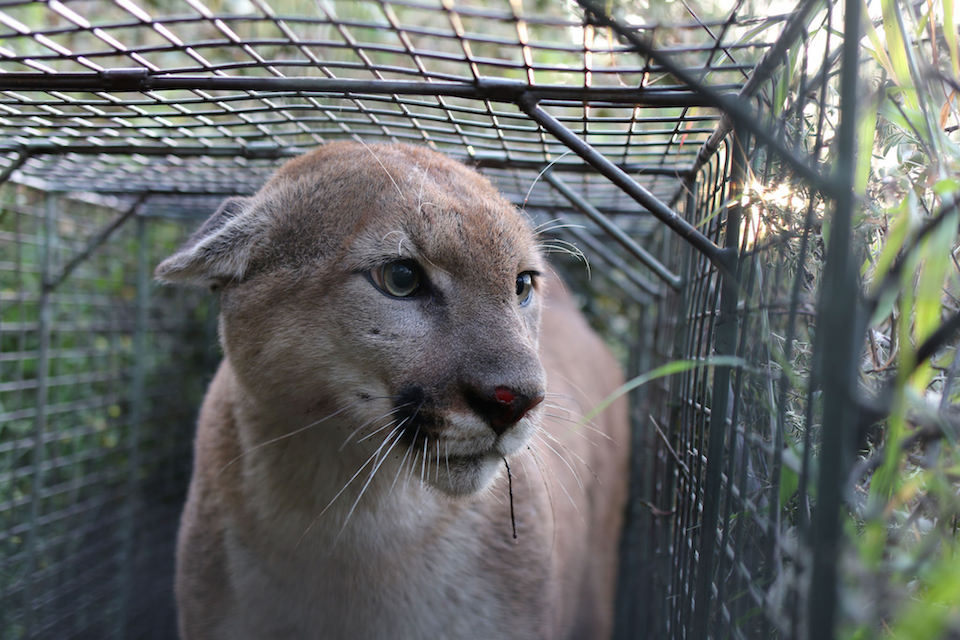 P-55
Male | Born 2015 (estimated) | Alive
After dispersing from the Santa Monica Mountains, successfully crossing the 101 Freeway, this subadult male is currently roaming the Simi Hills. P-55 is the third mountain lion documented crossing out of the Santa Monica Mountains to the north. P-32 and P-33 crossed over in 2015. All three used the general area around the Conejo Grade.

P-55 was first caught and outfitted with a GPS tracking device in April 2017, a few days before P-56 in the same spot, which was in the western end of the Santa Monica Mountains. DNA analysis is underway, but they are suspected of being siblings.

Before his journey north, he gained some notoriety when a camera trap snapped a photo of him in a Newbury Park backyard adjacent to open space. The cat was seen next to a hot tub, its cover with a new paw-sized hole in it!