P-92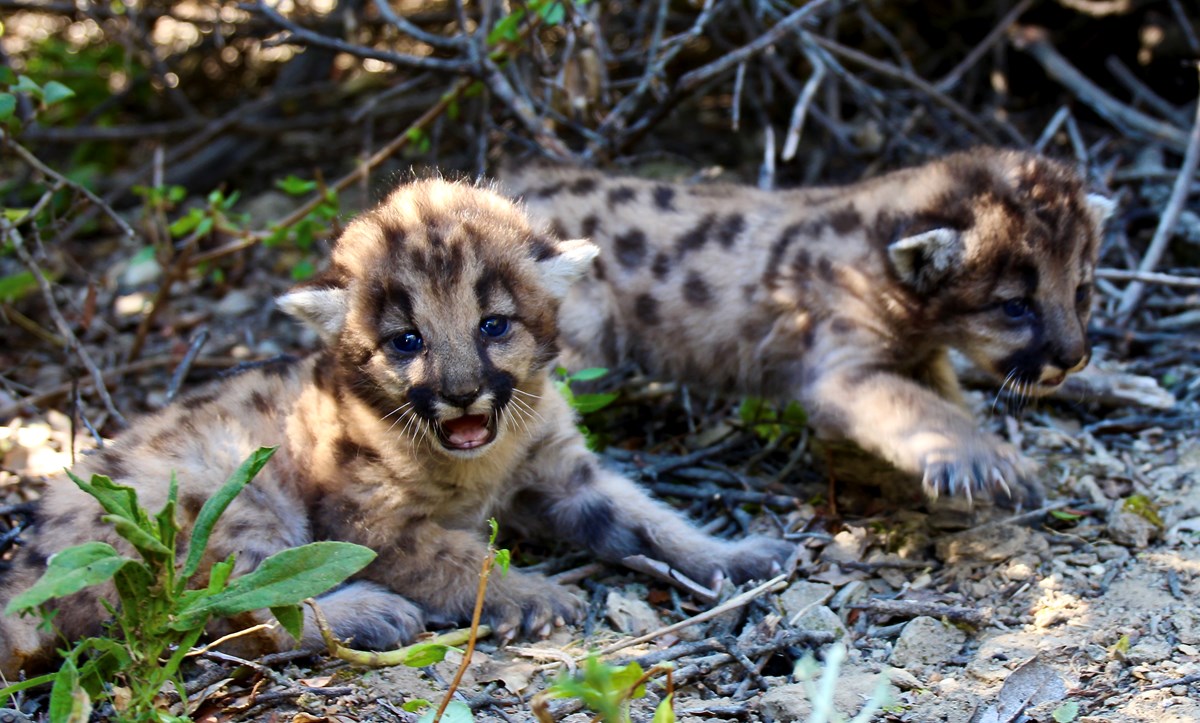 P-92: Santa Monica Mountains Ambassador
Male | Born May 2020 | Alive
On July 7, P-67's kittens – female P-91 and male P-92 – were found in a den in the Simi Hills. This is only the second time we have found a litter of kittens in this area. On the same day, P-67 was found deceased.
An attempt was made to foster P-67's kittens with P-65. You can read more about it here. The attempt ultimately proved unsuccessul and P-67's orphaned kittens are now being raised at the Southwest Wildlife Conservation Center is Scottsdale, Arizona. Officials at the wildlife sanctuary report that the two cats have developed unique personalities. P-91, the female, is bolder, while P-92, the male, is laid-back.
"They are inseparable and a great comfort to each other," says Linda Searles, the sanctuary director.
"It's too bad they couldn't live in the wild, but we're happy that they can give our old guy companionship," Searles said. She said that the lions will serve as ambassadors for the Santa Monica Mountains mountain lion population and their species.
The father of P-91 and P-92 is suspected to be P-78, because he had traveled with P-67 on multiple days. He did not stay long in the Simi Hills, and soon after crossed northward into the Santa Susana Mountains and beyond.
P-67 was tagged as a kitten in 2018 in the Simi Hills. Her mother is adult female P-62 and her siblings were P-66, P-68 and P-69.
The results from the necropsy show that P-67 was found with no food in her stomach, she was relatively thin, and she also had evidence of intestinal disease known as necrotizing enteritis. She had also been exposed to five different anticoagulant compounds and to bromethalin, not an anticoagulant but a highly potent rodenticide that provides a lethal dose to rodents in a single feeding. The presumptive cause of death was septicemia, possibly secondary to enteritis, according to the report.
In total, 13 kittens were born to five mountain lion mothers between May and August 2020. This is the first time this many mountain lion kittens have been found within such a short period of time during the long-term study, in which a total of 21 litters of kittens have been marked at the den site by researchers.
Previously, the highest number of dens found in one year was four (across 10 months in 2015). Three additional litters have been found when the kittens were older (at least six months old) and had already left the den site.
Last updated: October 21, 2020