P-90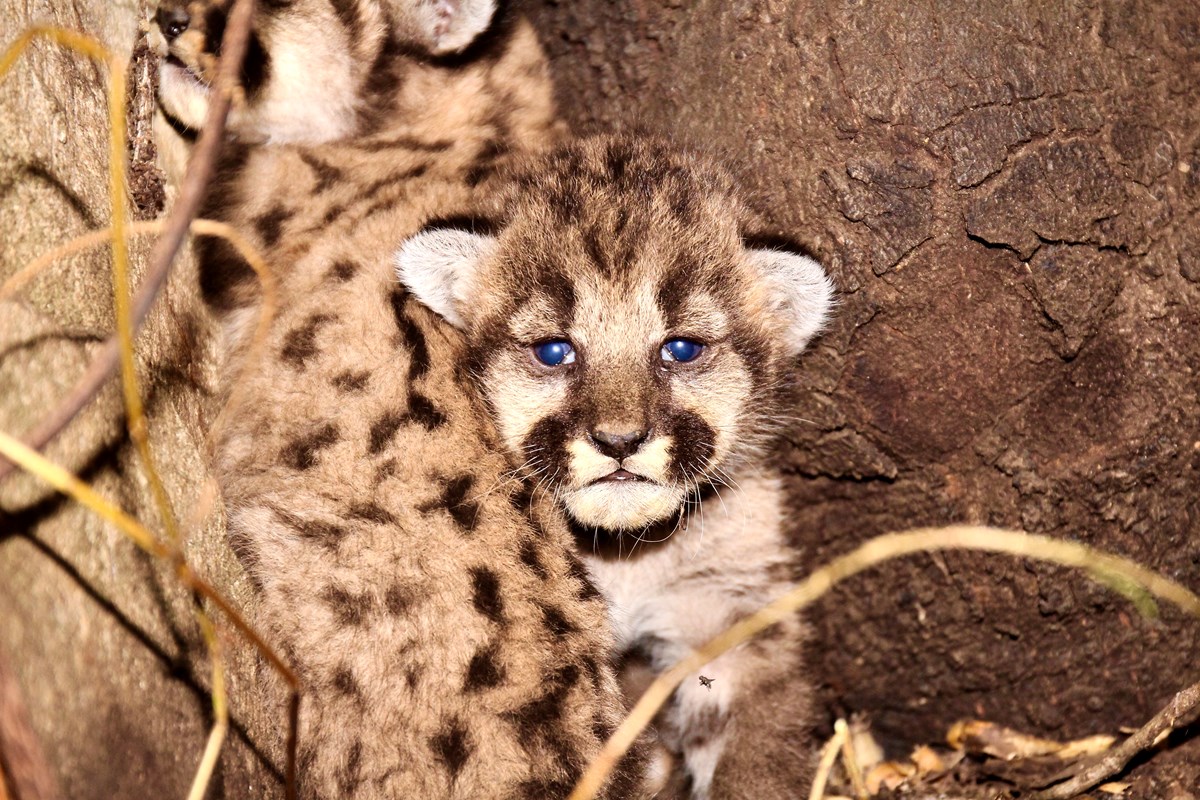 P-90: Woolsey Fire Kittens
Male | Born June 2020 | Alive
Biologists found P-65's den on July 6, 2020 during the "Summer of Kittens." Three kittens were tagged - female P-88 and males P-89 and P-90. P-63 is the likely father since both cats traveled together for three days in March. This may also be P-65's first litter.
The three-and-a-half year old cat was one of the 11 mountain lions the park service was tracking when the Woolsey Fire broke out on November 9, 2018. She survived the fire and maintained her home range within the overall burn perimeter, although biologists know from tracking data that she has been utilizing smaller unburned patches within it.
In total, 13 kittens were born to five mountain lion mothers between May and August 2020. This is the first time this many mountain lion kittens have been found within such a short period of time during the long-term study, in which a total of 21 litters of kittens have been marked at the den site by researchers.
Previously, the highest number of dens found in one year was four (across 10 months in 2015). Three additional litters have been found when the kittens were older (at least six months old) and had already left the den site.
Last updated: December 28, 2020