P-80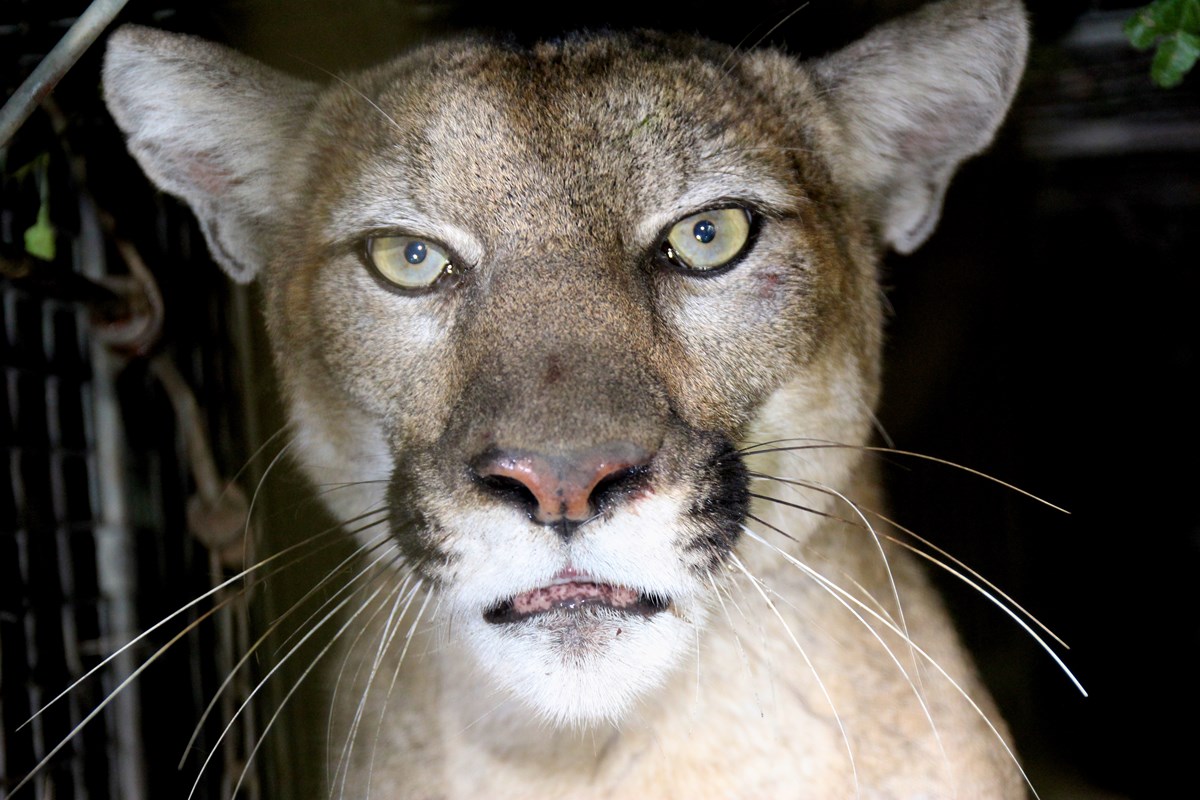 P-80: Mama Cat in Central Santa Monica Mountains
Female | Born in 2015 (estimated) | Alive

P-80 was captured in the central Santa Monica Mountains in the Woolsey Fire burn area on January 10, 2020. Soon after her capture, she left the burn perimeter. It will be interesting to learn where her home range is and who she may be related to. At her capture, she was estimated to be 5-6 years old and weighed 82 lbs. She was in good condition and appeared to have lactated in the past meaning she likely has had a previous litter. She was outfitted with a GPS radio collar that will provide our researchers with location information daily.

On August 6, 2020, biologists found her den where she had given birth to P-93 and P-94 in the central portion of the Santa Monica Mountains. The kittens were estimated to be 32 days old and appeared to be in good health. P-63 is likely the father of this litter. The two cats traveled together for four days in early April 2020. Her den was within the Woolsey Fire perimeter, but in an unburned area in the southeast corner that still supports healthy, mature chaparral.

Last updated: December 28, 2020