P-64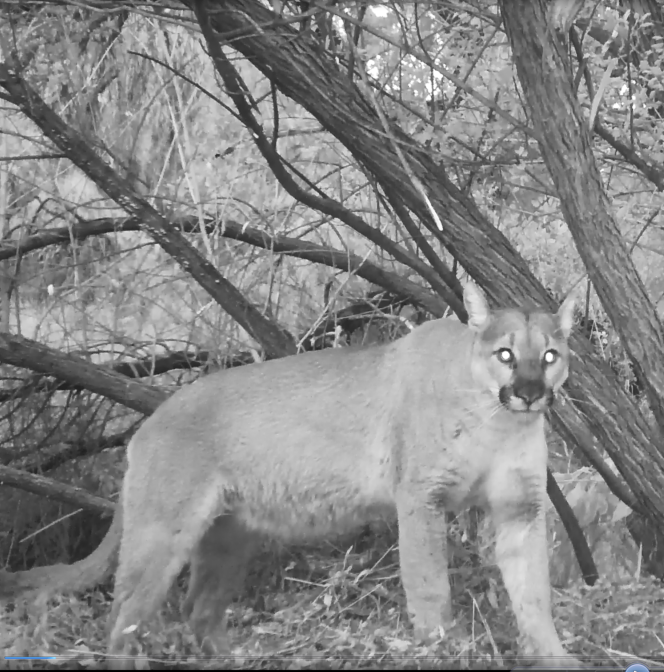 P-64: The Culvert Cat
Male | Estimated to be 3-4 years old | Alive

This adult male was captured in cooperation with The Boeing Company at the Santa Susana Field Laboratory in the Simi Hills in February 2018 and outfitted with a GPS collar. The following day, he headed south and crossed the 101 Freeway using a culvert in the Liberty Canyon area. He stayed for a few days and then headed back north again and went on to cross Highway 118 twice. He crossed the 101 south again, which marked five freeway crossings in 14 days of GPS monitoring!

Thus far, it appears that his home range consists of the northern Santa Monica Mountains, the Simi Hills, and the Santa Susana Mountains.
P-64 is only the fifth mountain lion documented to have crossed the 101 Freeway, and just the second, after P-12 in 2009, to come into the Santa Monica Mountains from other natural areas to the north.

Last updated: October 25, 2018