P-61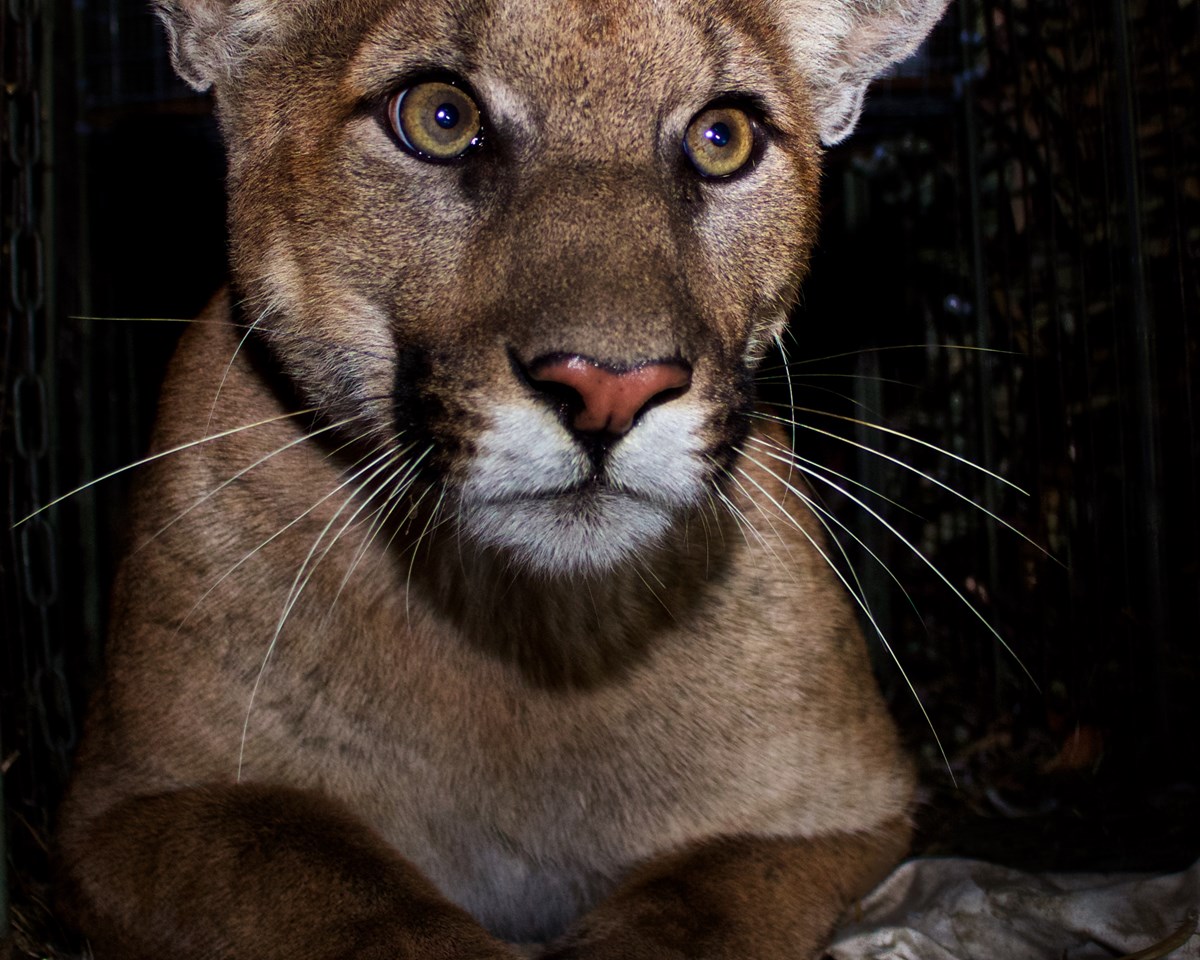 P-61: First Collared Male Lion to Cross 405 Freeway
Male | Born 2015 (approx) | Dead

At around 4 a.m. on September 7, 2019, P-61 was struck and killed on the 405 Freeway in the Sepulveda Pass area. His final GPS point indicates that he was between Bel Air Crest Road and the Sepulveda Boulevard underpass.

Two months earlier on July 19, between the hours of 2 and 4 a.m., P-61 crossed the 405 Freeway making him the first GPS-collared mountain lion to successfully cross this 10-lane highway during the course of the study. In the same general vicinity where P-61 likely crossed, P-18 was hit and killed by a vehicle in 2011 and an uncollared lion was hit and killed in 2009.

The most well-known example of a mountain lion crossing the 405 Freeway is P-22, but he was not collared at the time, so little is known about his journey. DNA testing indicates that he was born in the Santa Monica Mountains and therefore had to make his way across both the 405 and the 101 Freeways on his journey to Griffith Park, where he has lived for more than seven years.

In addition to P-61, researchers are also aware of an uncollared male mountain that seems to inhabit the same relatively small area between the 405 and 101 Freeways. Surveillance camera footage occasionally surfaces with images of that lion, assuming it is the same one, dating back approximately five years.

P-61 was captured in October of 2017 on the eastern end of the Santa Monica Mountains. He was a male and appeared to be less than two years old at the time of his capture.

Approximately one month before P-61 was captured, biologist found the remains of P-27, the adult male who had dominated the eastern end of the mountains since at least 2013. The cause of P-27's death is unknown because he had already been dead for at least a month when he was found (his GPS collar had failed).

P-61 weighed 97 pounds when he was captured and weighed 119 pounds at his most recent capture.
Last updated: September 9, 2019