P-61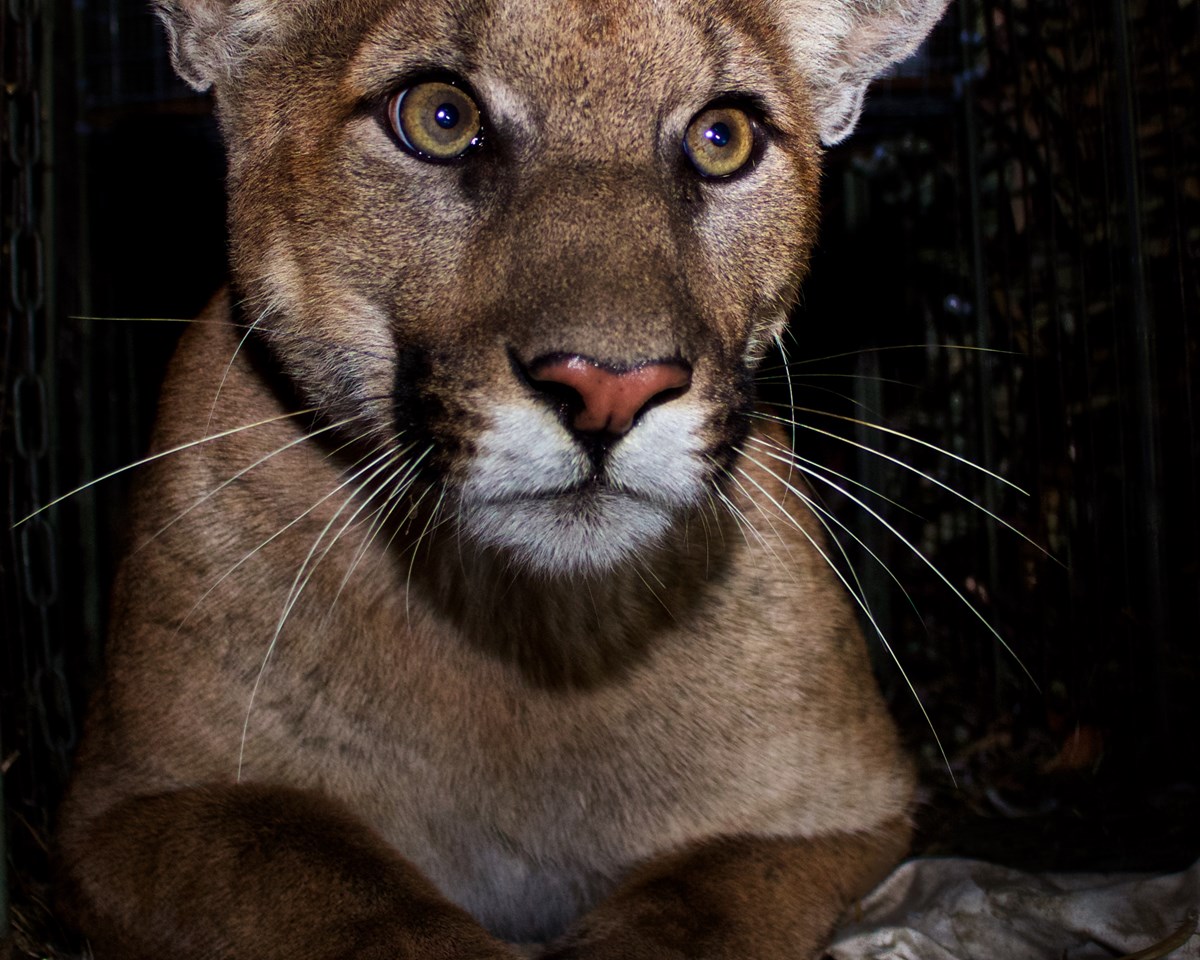 P-61: A New Male in the East
Male | Born 2015 (approx) | Alive
P-61 was captured in October of 2017 on the eastern end of the Santa Monica Mountains. He is a juvenile male and appeared to be less than two years old at the time of his capture. Tissue samples will be sent in to determine how, if at all, he may be related to other mountain lions in the area.

Approximately one month before P-61 was captured, biologist found the remains of P-27, the adult male who had dominated the eastern end of the mountains since at least 2013. The cause of P-27's death is unknown because he had already been dead for at least a month when he was found (his GPS collar had recently failed), but it will be interesting to see whether P-61 will be able to eventually establish his home range in P-27's old territory.

P-61 weighed 97 pounds when he was captured.
Last updated: August 10, 2018