P-54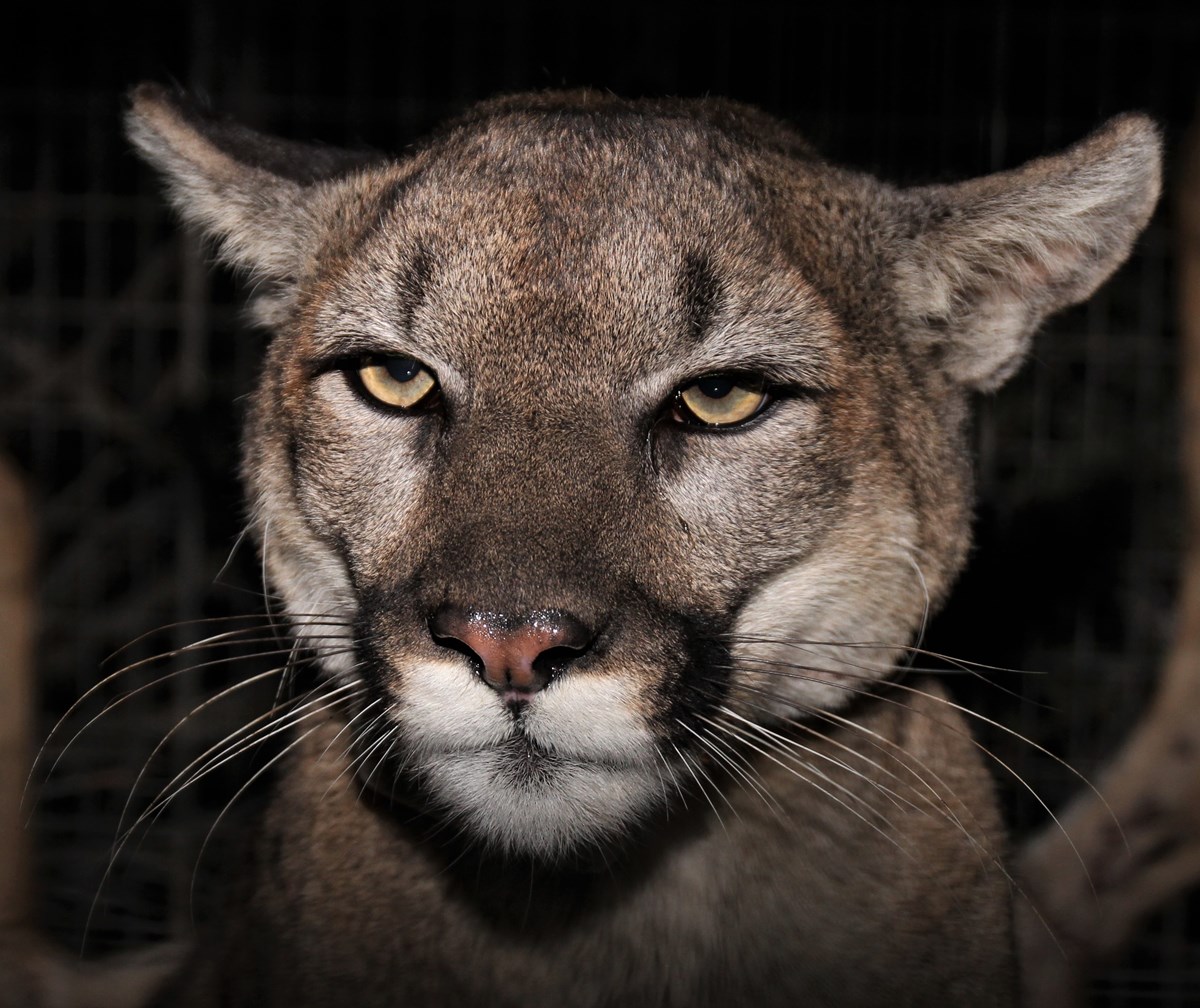 P-54: Survivor Cat
Female | Born January 2017 | Alive
Sometime in October 2020, P-54 gave birth to at least two kittens. This litter was unknown to park biologists until winter of 2021 when they were detected on remote wildlife cameras. The presence of these kittens suggests that P-54's May 2020 litter did not survive.
On May 14, 2020, biologists discovered P-54 had given birth to males
P-82
,
P-83
and female
P-84
. The father is suspected to be
P-63
, one of only two male mountain radio-collared mountain lions currently living in the Santa Monica Mountains, the area south of the 101 Freeway. He was born in the Simi Hills and he may have brought in new and much-needed genetic material into the region, but paternity for this den has not been confirmed.
P-54 was born in January 2017. In late February of 2017, NPS researchers marked her while her mother,
P-23
, was away from the den. P-54 was thought to be the only known kitten from P-23's third litter. However, we later discovered (through remote camera photos and videos) that there was another kitten. We have not confirmed who that kitten was.
P-54 also has a known half-sibling,
P-53
, from a litter born in June 2015. Kittens from that litter (including
P-43
) and a previous one (
P-36 and P-37
) all died as a result of predation from other wildlife.
Genetic testing proved that
P-12
is P-54's father (and grandfather)! Based on GPS data, we know that P-23 and her half sibling
P-30
had traveled together for three days, a possible indication of mating, but not a guarantee. Approximately 90 days later, researchers saw a series of localized GPS locations, indicating that P-23 had recently given birth. Females, however, can breed with multiple males during an estrus cycle, a recurring period of sexual receptivity and fertility in many mammals. 


In January 2018, P-54's mom, P-23,
was found dead near the side of Malibu Canyon Road,
likely from being struck by a vehicle. P-54 was one year old at the time of her mom's death, which is typically around the time when kittens leave their mother. Fortunately, she survived. DNA results show that the young female mountain lion our biologist captured on February 27, 2018 on the Pepperdine University campus is P-54.
Last updated: August 28, 2021