Springs Fire Photo Monitoring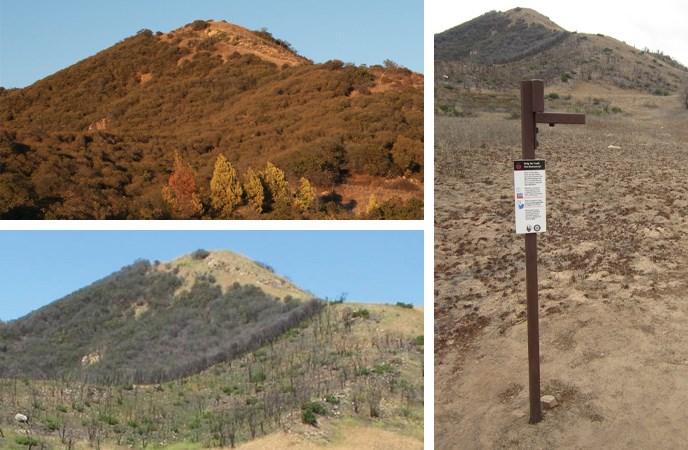 Post-fire landscapes in southern California are one of the most dramatic examples of vegetation recovery from apparent fire destruction, and photo series are one of the most effective educational tools to show this kind of change over time. New technology allows park visitors to become citizen scientists and actively participate in the collection of data to document this kind of change and to see the results in the future.
Ten camera stands have been strategically placed throughout the Springs Fire burn area. Help us monitor recovery by taking photographs of the view from the camera stands and posting them to your social media account with the hashtag found on the camera stand. You can also submit your images to springsfire [at] nps.gov.
Last updated: January 14, 2022