Art in the Digital Age Contest!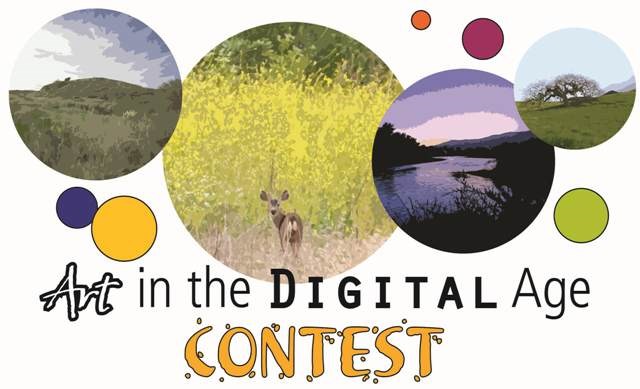 Don't miss out on this exciting opportunity to have your art work displayed at our new Interagency Visitor Center this spring!
YOU could be highlighted in a future edition of the Outdoors!
High School and college students are invited to use their digital creativity to depict their Santa Monica Mountains experience.
Submissions will be accepted from April 1 - May 1, 2013.
Winners will be announced on May 18 at the Interagency Visitor Center at King Gillette Ranch in Calabasas.
Basic Rules
Ages 13 - 22 are eligible to enter the contest
All entries must be sumbitted in one of the following formats:
Adobe .PDF
Quicktime .MOV
MPEG-4 / MP4
Video MUST be submitted via CD or DVD. Disks will not be returned and will become property of the National Park Service.
PDF files can be submitted via e-mail but are limited to 5 MB in size.
Video length can be no longer than 2 minutes.
Names should not be visible on artwork - we will digitally add artist credit after they are judged.
Please download the rules, regulations, and entry form for the contest below.
Address to Submit Entries
Electronically:
samophoto@nps.gov
By Mail:
Digital Art Contest
National Park Service
401 West Hillcrest Drive
Thousand Oaks, CA 91360
In Person:
Interagency Visitor Center
26876 Mulholland Highway
Calabasas, CA 91302
For More Information
Please contact us if you have any questions. A ranger will get back to you soon.


Last updated: November 30, 2017