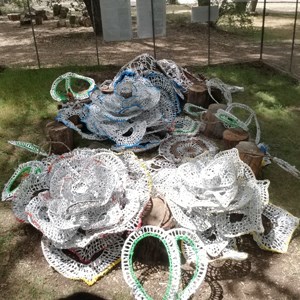 Summer 2018 at Peter Strauss Ranch
To complement the Tiny Porch Concerts, there will be several artist walks, immersive art and sound experiences to engage the public in this years outdoor installation exhibit.
For more information, click on the dates for each event below and click
here
to learn more about the outdoor installations.
June 3, 2018
Artist Cat Chiu Phillips will invite the public to create plastic blooms for her installation at 4 p.m.
Tiny Porch Concerts: Austin McCutchen with special guest Mapache at 5 p.m.