Exhibits in the Visitor Center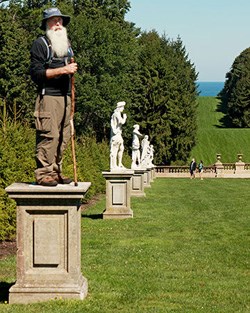 Essex National Heritage Area Photo Contest Winners
The Essex National Heritage Area and Hunt's Photo and Video annual photo contest winners are on display at the Salem Visitor Center. For 2010, judging was in four categories: "Essex Heritage Scenic Byway," "Four Seasons," "People," and "Essex Heritage Events." The winners of the four categories, as well as Rod Parker's grand prize-winning photograph Full Sails at Sea, will be on display in the Visitor Center through December 2011. For more information about the 2010 photo contest, and rules for the 2011 photo contest, visit the Essex National Heritage Area web page.
Exploring Essex County
Explore nearly 400 years of history in Essex County through the permanent exhibits at the Visitor Center! See a model of the Salem waterfront during the Age of Sail, and look at the faces of the men and women who built the industries of Essex County.
In 1996, the U.S. Congress designated Essex County a National Heritage Area because of the rich historical and natural resources of the region. Click here to visit the Essex National Heritage Area web site and learn more about Essex County. This page will open in a new window.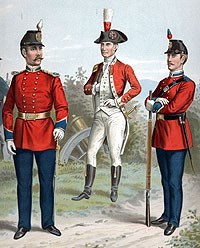 The Second Corps of Cadets
For over two hundred and twenty years, the Second Corps of Cadets has served this country with honor. Founded in 1785 as the Salem Cadets, the unit was originally an officer's training corps. Today, the Second Corps of Cadets is Battery B of the 101st Field Artillery of the Massachusetts National Guard.
The exhibits in the breezeway and in the Visitor Center highlight the history of this distinguished unit of the Massachusetts National Guard. The Regional Visitor Center is housed in the drill shed of the old Salem Armory, the former home of the Second Corps of Cadets.
Last updated: March 31, 2012