The Salem Maritime Festival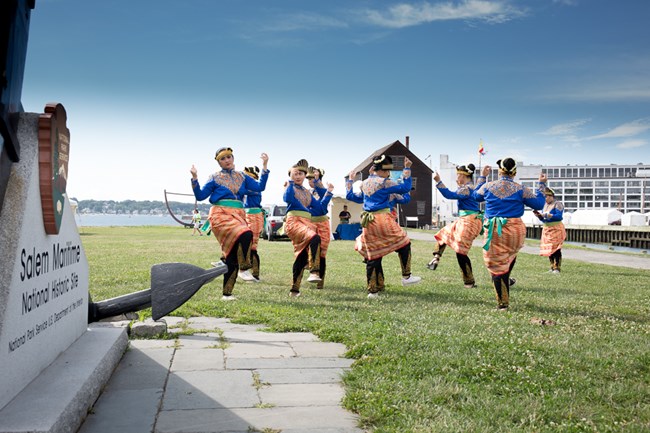 The 31st Salem Maritime Festival is August 3 & 4, 2019!

Hosted by Salem Maritime National Historic Site in cooperation with Essex Heritage and Eastern National, the Salem Maritime Festival features live music and dance, harbor cruises, interactive programs, arts, crafts, and more! Free!

Dates and Times:
Saturday, 10am-4pm, Music continues until 8:30pm
Sunday, 11am-4pm
Event Contact Information:
Salem Visitor Center (978) 740-1650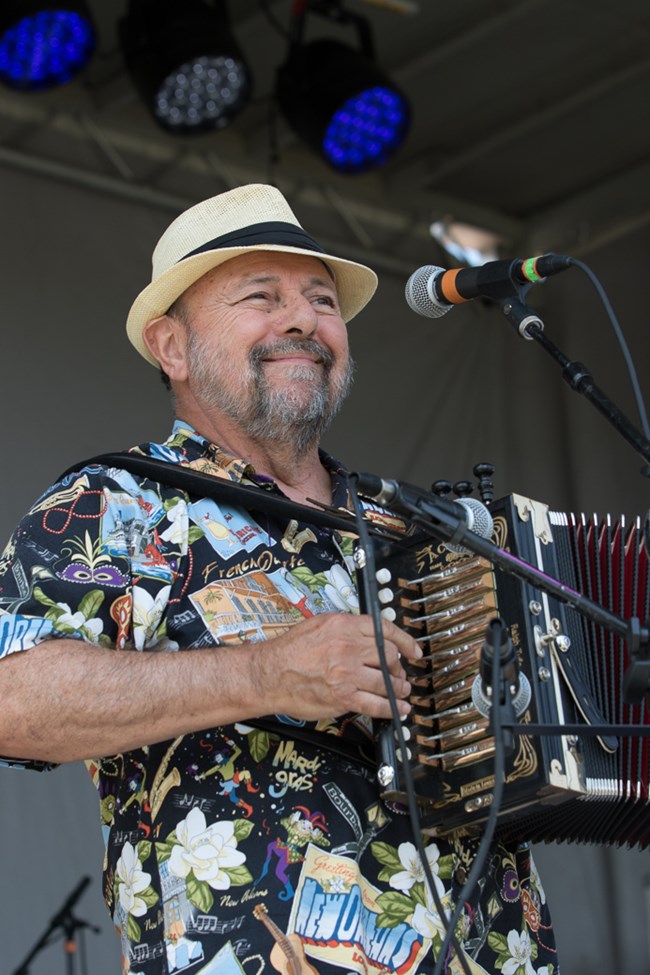 2019 Live Music and Entertainment
Saturday, August 3:
10:30 - 11:30am Evan Northrup Magic Show (Inside)
11-11:45am Warszawiaki Orchestra (Polish Music)
Noon-1:00pm Cultura Latina Dance Academy (Bachata, Merengue, Hip Hop, etc.)
1:30pm Three Sheets to the Wind (Sea Chantey)
3pm The Fitzgerald's (Fiddlers/Stepdancing)
5:30pm Mamadou Diop (African Drumming)
7pm Josean Jacobo & Tumbao (Afro-Dominican Jazz)
Sunday, August 4
11am The Fools Agenda (Local Blues, Folk & Rock)
12pm Calamus (Local Original Alt Rock Band)
1pm Ricardo Monzon (Merengue, Salsa, Etc.)
2pm Shank Painters (Pirate Sea Shanty Band)
2019 Ships, Schooners, Dorys, and Boats!
Free Sails by Lottery:
Saturday: Two sails each with Fame and When and If
Sunday: Three sails with Ardelle and one sail with When and If

Visiting Vessels:
Tall Ship - Kalmyr Nyckel - Dockside attraction all day Saturday and until approximately noon on Sunday.
Viking Ship - Polaris - Dockside attraction all day Saturday and Sunday.

Rowing:
Jolly Boat rowing available Saturday and Sunday.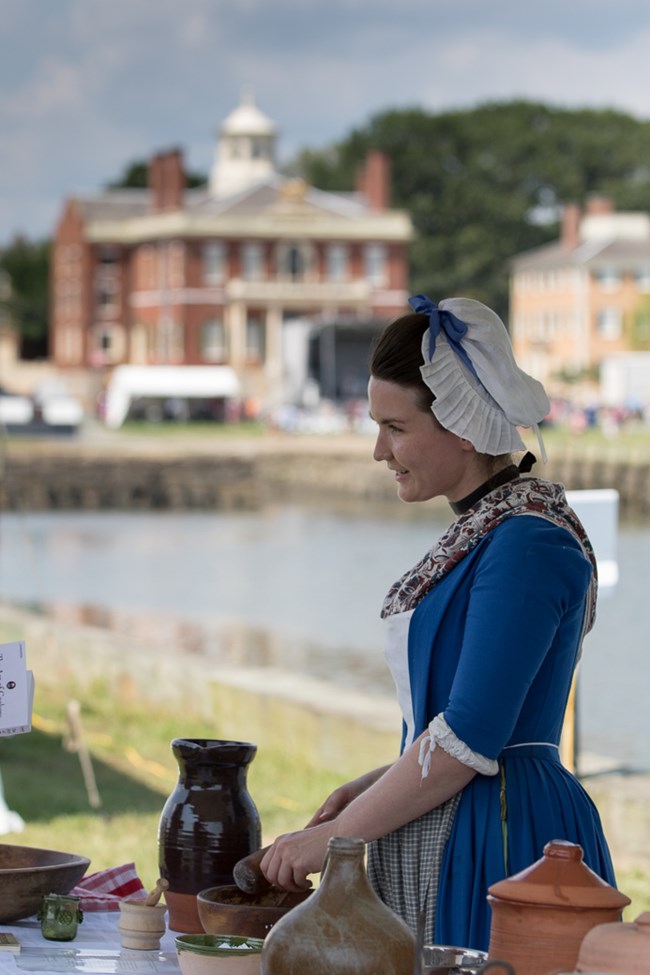 2019 Demonstrations, Exhibits, Activities
Artemisina Botanicals - Soap Making
Bill Wasson - Ropemaking
Chuck Walker - Powder Horn and Knife Making
Dean's Beans
Dennis and Sally Hamel - Spinning and Weaving
Essex Shipbuilding Museum
Four Paws Acupuncture
Geraldine Brancato - Spinning Wheel
Greg Morin - 18th Century Ship Doctor/Surgeon
Historic Derby Street Association - Information
Historic New England - Sailor Valentines
Jennifer Roy - Irish Indentured Servant
Linda Corcoran - Chair Canning
Linda Lane - Bobbin Lace Maker
Lowell National Historical Park
Marine Modelers Club of New England
Marline Spike Knots - Knot Tying
National Parks on the Air (NPOTA) American Amateur Radio League (AARL)
New Bedford Whaling National Historical Park
Lace Making - Sheila Jilson
Norumbega Canoe
Ould Colony Artisans - Historic Signs
Peabody Essex Museum - Wild Designs
Rene Morneau - Knot Tying
Richard Wright - Blacksmith, Tool Making
R. P. Raiselis Cooperage - Wooden Barrel Making
Salem Arts Association - Plein Air Painting
Salem Sound Coastwatch - Muck Walk
Saugus Iron Works National Historic Site
Sea Side Kites - Make and Fly Kites for All Ages
Sheila Billings - Nathaniel Bowditch
Smile Ink Photo Booth
Sonal Pitale - Henna Art of the Mid-East
USS Constitution Model Shipwright Guild
Volunteers of
Friendship of Salem
Last updated: June 28, 2019