Digital Tours of Salem Maritime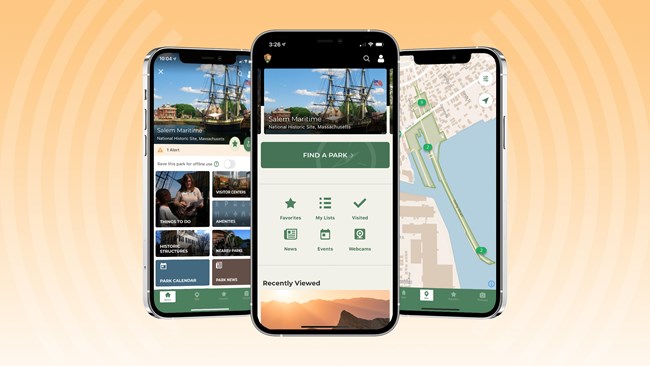 Smartphone Tours
The first step to begin your national park app adventure is to download the NPS App onto your mobile devices, such as phones or tablets. The NPS App is currently available for iOS- and Android-powered devices. It can be downloaded for free through the App Store and Google Play.

Find interactive maps, tours of park places, on-the-ground accessibility information, and much more to plan your national park adventures before and during your trip.
Online Tours
You can explore Salem Maritime and its history through an online tour or by downloading the National Park Service Tours app by Oncell on your smartphone. We offer two tours through this platform.
Online Programs
Pathways in Freedom is an interactive program that explores life and the options available for Salem's African American community after emancipation, 1783-1808.
Last updated: April 23, 2021