2012 Summer Program Guide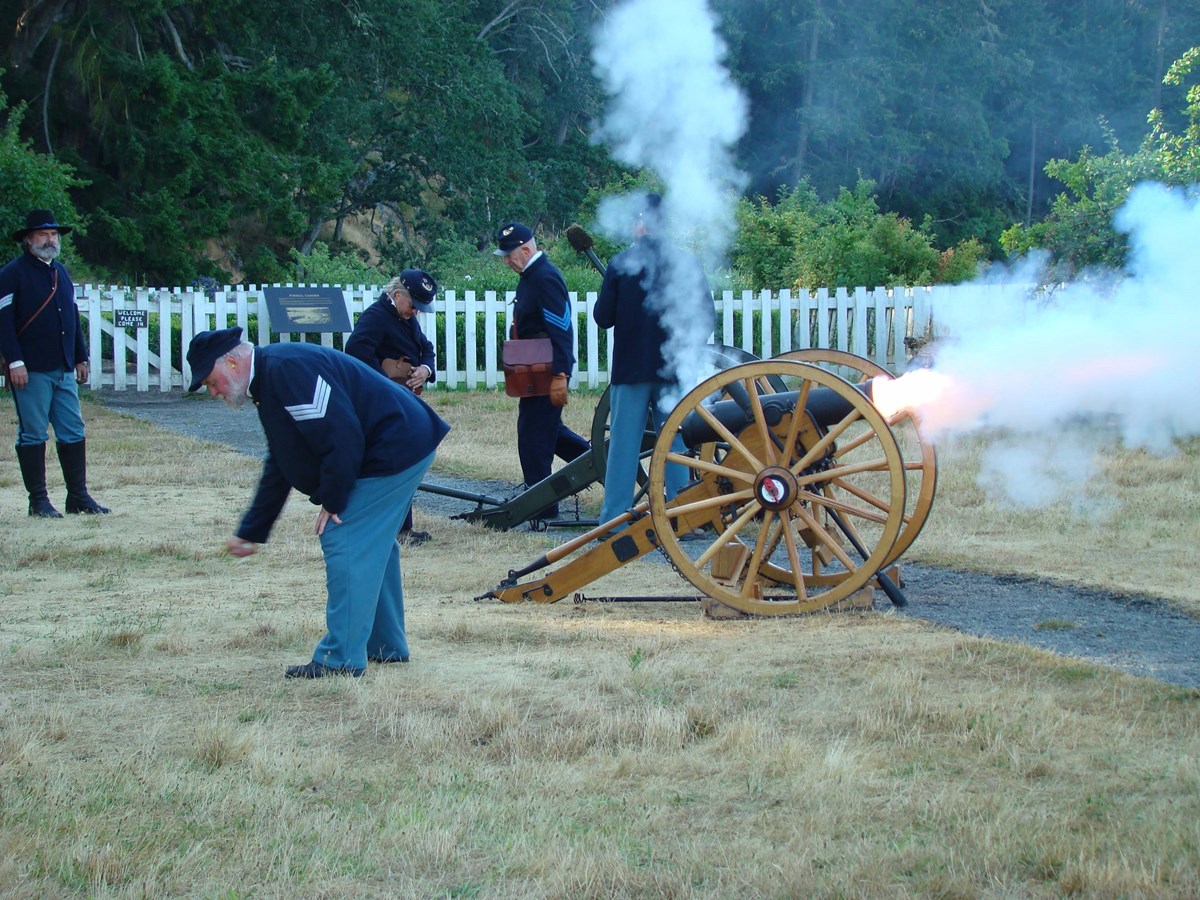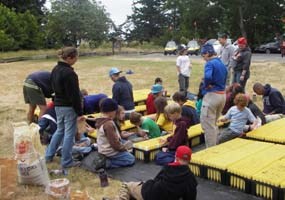 From black powder demonstrations to weaving with natural fibers, ranger guided walks, period music and dancing, the park's 2012 Summer Program Guide offers one of the most diverse and exciting summers in park history.

As always, the highlight will be Encampment 2012, scheduled July 28-29 on the English Camp parade ground. Re-enactors from throughout the Pacific Northwest and Canada will encamp for two days sharing their knowledge of the region's 19th century frontier past. On the Saturday evening of the event the park celebrates the peaceful resolution of the Pig War crisis with dancing and the traditional punch and cake during the Candlelight Ball.

The event also will serve as a stage to celebrate the birthday centennial of Sen. Henry M. "Scoop" Jackson, whose legislation created the park in 1966.

The following week, another living history event will feature weavers from throughout the region demonstrating how European and American Indian techniques melded to create woven objects and clothing unique to the Pacific Northwest. Cowlitz Nation weaver Judy Bridges and renowned Washington State storyteller Karen Haas will join San Juan Islanders Roger Ellison and Anita Barreca, plus island spinners and weavers, to show how it was done with all-natural fibers, including wild reeds.

Each week park rangers and volunteers daily will escort visitors on explorations of cultural and natural history in a series of walks at both English and American Camps. Learn how the Royal Marines went about their daily lives, Indians pioneered salmon fishing techniques still in use today and how island farming practices began at American Camp. Contra dancing is scheduled for 7 p.m. each Monday, June 18 to August 20, in the English Camp barracks.

Download the 2012 Summer Program Guide here.

All programs are free and open to the public, except where noted. Programs are subject to change without prior notice. For updates on additional programs and accessibility information, call San Juan Island National Historical Park at (360) 378-2240, ext. 2233; or visit us on Facebook.
Last updated: October 23, 2017