Surf scoter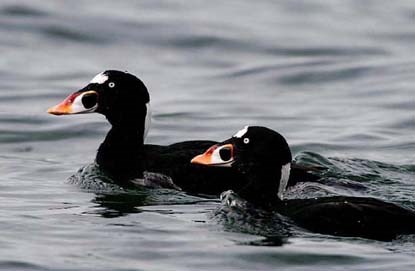 These stocky little male diving ducks have unmistakable markings: a bright orange, yellow, and white bill and black head with a white patch.

The females are a little harder to identify, with their muddy brown coloration and two white cheek patches. Look for the broad, triangular bill and sloping forehead, and watch how they fly in groups, low to the water with quick wingbeats.

They dive for their prey, primarily mollusks and crustaceans, and swim underwater using their wings and feet for propulsion. They're powerful swimmers, but must get a running start, pattering across the surface to get airborne.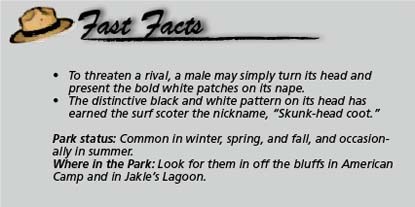 Last updated: March 1, 2015