Red-Tailed Hawk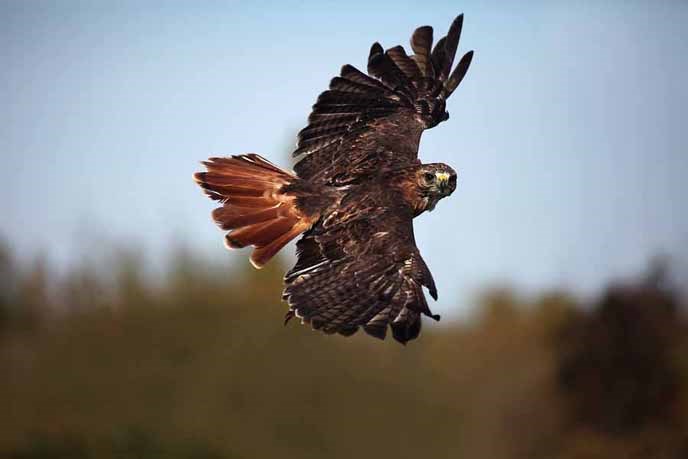 Found all over the island in abundance, you have a good chance of seeing a red-tailed hawk soaring on broad wings over the American Camp prairie.

Watch for courtship and territorial displays. Males flying over females reach down to touch her with his talons, dive steeply toward a nest. They also hover, searching for prey. They are efficient hunters, swooping down to capture small mammals, snakes, and frogs in their talons.
Adults are easy to identify with their reddish tail and dark head, but they come in a variation of plumages depending on age and color morphs. Look for the broad wings and dark band edging their underwings.
You may recognize their calls from a number of TV shows and movies, a descending, shrill, raspy scream that falls in pitch and intensity, and a shorter, piercing series of screams. Note, though, that Steller's jays and starlings may fool you with their spot-on imitations.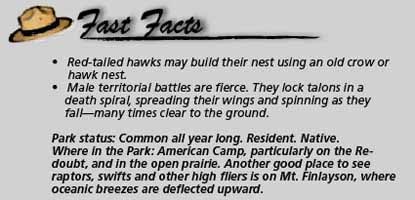 Last updated: March 30, 2015