2013 Civil War Lecture Series
San Juan Island National Historical Park will explore the relationships between the American Civil War and the San Juan Islands and Pacific Northwest with Connections: The Far West and Civil War, a series of lectures and performances scheduled June through August at the San Juan Island Library and San Juan Community Theatre.
The six library programs-all scheduled at 7 p.m., June 28, July 20, and August 2, 10 and 17 and 7:30 p.m., August 3-are free of charge, thanks to a $500 grant to the library from the Gilder Lehrman Institute of American History.
Another program, separate from the series- The Life and Times of General George Pickett, now in its 16th year-will commemorate the sesquicentennial of Pickett's Charge with a special July 3 production at the San Juan Community Theatre, followed by a second show, August 7. Tickets are available at the theater.
Call the park at 360-378-2240, ext. 2227 or 2233; the theatre at 378-3210 and the San Juan Island Library at 378-2798 for accessibility information.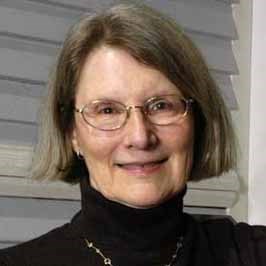 The lecture series will open at 7 p.m., June 28 with Mike Vouri, park historian, raising the issues of secession, homeland defense and the decisions that had to be made by military leaders and individual servicemen such as Capt. George Pickett and his second in command, James Forsyth. The former resigned and went with the South, the latter embraced the Union cause.
Next, at 7 p.m., July 20, Lorraine McConaghy, historian for Seattle's Museum of History and Industry (MOHAI), will involve audiences in living theater. Audience members will have the opportunity read aloud letters to and from soldiers and sailors. The reading will be preceded by a brief lecture to set context and followed by a conversation about the ideas and themes raised by communal theater such as various opinions on race and slavery in the territory.
San Juan island historian Boyd Pratt at 7 p.m., August 2, will talk about how civilian islanders made do with the joint military occupation and the Civil War. Soldiers from the garrisons came and went, raiding scares occasionally surfaced, but throughout the war, islanders were involved in community building which has been sustained to this day.
The next night historian and storyteller KarenHaas, at 7:30 p.m., will present a series of vignettes that bring a frequently neglected side of the Civil War to life: women striving to survive in a time of violence, turmoil and societal change. Haas has researched numerous diaries, letters and songs written by women to create a program portraying women from differing walks of life and points of view.
Historian Candace Wellman enters at 7 p.m., on August 10 with a candid discussion of what officers such as Forsyth, Pickett and others left behind: First Nations and American Indian wives and their offspring. Wellman utilizes nearly two decades of research to tell a poignant story of these relationships and the legacies that remain to this day.
Noted author and internet pioneer Bruce Brown further explores American Indian stories at 7 p.m., August 17 with a penetrating examination of Indian oral histories that stitch together a view of the Battle of the Little Big Horn rarely offered in the millions of words published on the topic. Custer and San Juan's James Forsyth's careers would intertwine both in the war and postwar years, Forsyth eventually assuming command of the Seventh Cavalry and leading it at the massacre at Wounded Knee Creek in 1890.
Finally, the Life and Time of General George Pickett, with Mike Vouri and Michael Cohen will, on July 3 and August 7, offer a vivid picture of the frontier west and drive home the idea of war's long-term costs in shows scheduled in both the Whittier and Gubelman theatres. The play culminates in the disastrous "Pickett's Charge" that brought ruin to the Confederate Army at the Battle of Gettysburg, which will be commemorated 150 years to the day on July 3. Performances are scheduled 7:30 p.m. Tickets are $15, $8 for students and $5 student rush. Call the theatre at 378-3210 for information.

Click here to download a Civil War Speakers' Series poster.
Last updated: October 26, 2017