Teacher Workshops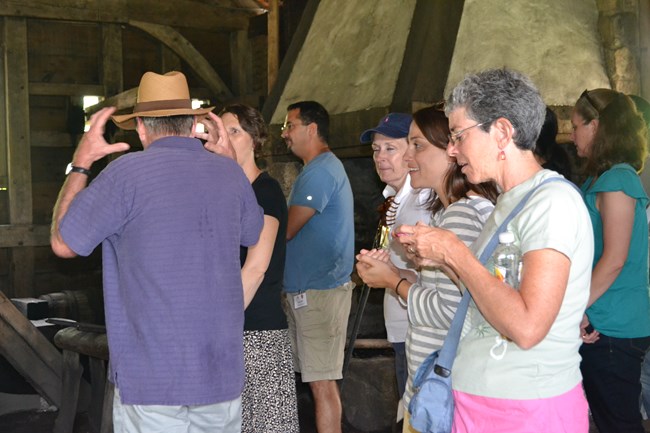 Park for Every Classroom
A FREE Teacher Workshop
Park for Every Classroom (PEC) is a professional development program of the National Park Service and Essex Heritage designed for educators of all grade levels and disciplines based on the model of Place-Based Service Learning.
Place-Based Service Learning (PBSL) is an educational approach that utilizes local historic and natural resources in partnership with community-based organizations to meet educational goals. PBSL includes a clear focus on teaching and learning through civic engagement by involving youth in identifying, designing and implementing service projects of relevance. PBSL aligns with Common Core State Standards and fosters students' 21st century skills including critical thinking, analysis, team building and collaboration.
3 Graduate Credits ($275 paid by participant) from Salem State University are earned by teachers who choose to plan, implement and document a PBSL project with their students during the school year.
For more information visit: www.essexheritage.org/park-for-every-classroom
During the workshop, participants will:
-Learn to effectively use "place" in curriculum and instruction.
-Develop strategies to integrate service learning into your teaching practice.
-Work with community partners including the National Park Service, Essex Heritage, Lawrence Heritage State Park, the Cape Ann Museum, and more!

What teachers and students are saying about PEC and PBSL:
"Best workshop ever! This program is ideal for all teachers across all disciplines to open their students' minds to all of the amazing resources in their community." - 2016 participant

"A meaningful and fun way to spend a week in the summer and one that has a great potential to impact your school community!" -2014 participant

"I started teaching in 1981. This is the best class I have taken yet to get me excited about the school year—thank you. It is nice to do something for the community, not just your class." -2014 participant

"What a gift to be surrounded by other educators looking for a better way to plant the seed for life-long learning and civic engagement." -2013 participant

"Best professional development I have probably ever attended. Workshop was so engaging, interactive and FUN." -2013 participant

"It is different learning outside. When you are in the classroom learning, the teacher teaches the information. But, when we're outside we are teaching it to ourselves." -6th grade student
Email to learn more.
Last updated: November 6, 2020