Nationwide Search For Project Trees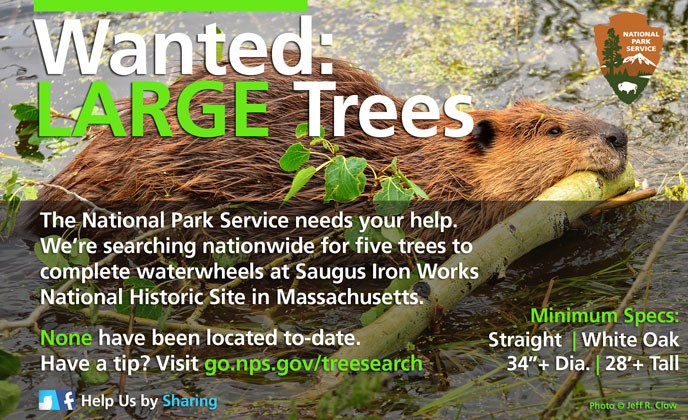 Important Note
: Do not cut, harvest, purchase, or donate any trees at this time. We are only looking for tips and information on where to locate these trees. Have information? Please
email
or call Chief of Maintenance Tim Thornhill at
(978) 740-1671

Thank you for helping us with our search. For the past ten months the staff of Saugus Iron Works has been searching for suitable white oak trees to complete the construction of five new waterwheels. We've partnered with an experienced timber company to locate suitable trees, but have been unable to locate any to-date. The existing waterwheels are the most popular visitor demonstrations in the park, but are rapidly aging and require replacement - some are already inoperable.
The Problem
Our staff is currently constructing five new waterwheels by hand using traditional methods, but are unable to complete each wheel without the crucial center shaft (or hub). If we are unable to locate a shaft in a reasonable period of time, the waterwheels may never be completed.

What We Need
Five white oak trees. Each tree must have a straight trunk and be a minimum of 34" in diameter and a minimum 28' tall. Larger trees and single trees are OK.

How the Trees Will Be Used
Each tree will be cut, debarked and turned on a large lathe to become shafts for an individual waterwheel. We're building waterwheels of various sizes and each wheel needs a shaft that is custom fit to the individual wheel.
What's In It For You
These trees will provide for the enjoyment of thousands of future visitors to the Iron Works, as the waterwheels are the most popular attraction in the park. You'll also gain the satisfaction of knowing you assisted with the operation and preservation of a National Park. Any individuals providing successful tips, leads or information on potential trees will be recognized with a letter from the Park Superintendent.

How You Can Help
You can assist us in our search in any of the following ways:
Do you know of any white oak trees available for harvesting on private, local, state, tribal or federal lands? (See specifications above.)

Are you a forester or timber harvester who can offer information or guidance to help in our search?

Help us crowdsource this search on social media and the web by using this graphic and the link "https://go.nps.gov/treesearch"
Please
email
or call Chief of Maintenance Tim Thornhill at
(978) 740-1671
if you answered "Yes" to any of the above questions or would like to help
.
You can also read our recent press release, "
National Park Service Begins Crowdsourced, Nationwide Search for Trees
" for more information.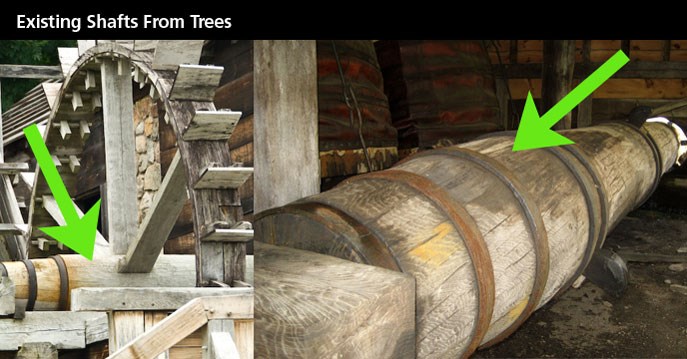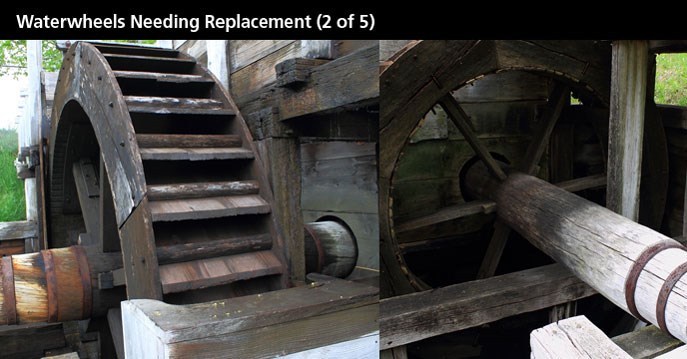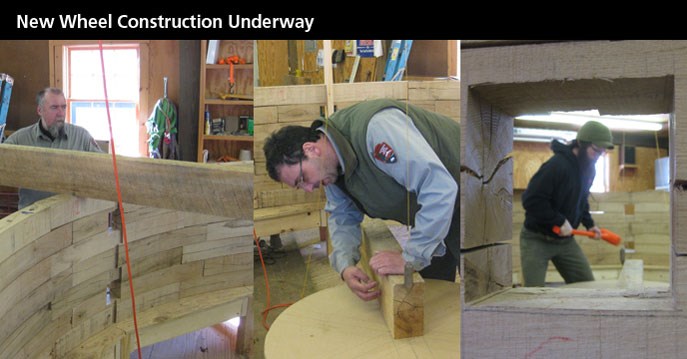 Last updated: February 26, 2015