Museum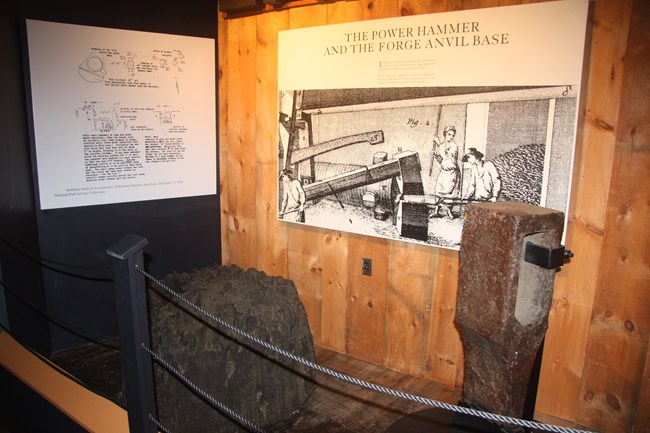 The museum is a great place to begin your exploration of Saugus Iron Works National Historic site. The museum has two rooms full of exhibits and artifacts excavated during the archaeological dig performed on-site in the 1940s-1950s.

See the original 17th century blast furnace waterwheel, an anvil base and hammer head from the original forge, and other tools and items from the 1600s. We also have some Native American artifacts on display that predate European settlement by thousands of years.

Our museum also contains a theater which shows our park film, "Iron Works on the Saugus," at the push of a button. The film is just over 12 minutes long, and is a great way to learn about the site.
Much of the museum building was constructed during Wallace Nutting's ownership of the Iron Works House around 1917. The caretaker of the Iron Works House at that time, Edward Guy, was also a master blacksmith. Guy used this building as his blacksmith shop where he made reproduction iron pieces for Nutting and created other iron pieces for sale.
Places at the Saugus Iron Works
Last updated: September 3, 2017