Junior Ranger Camp - East District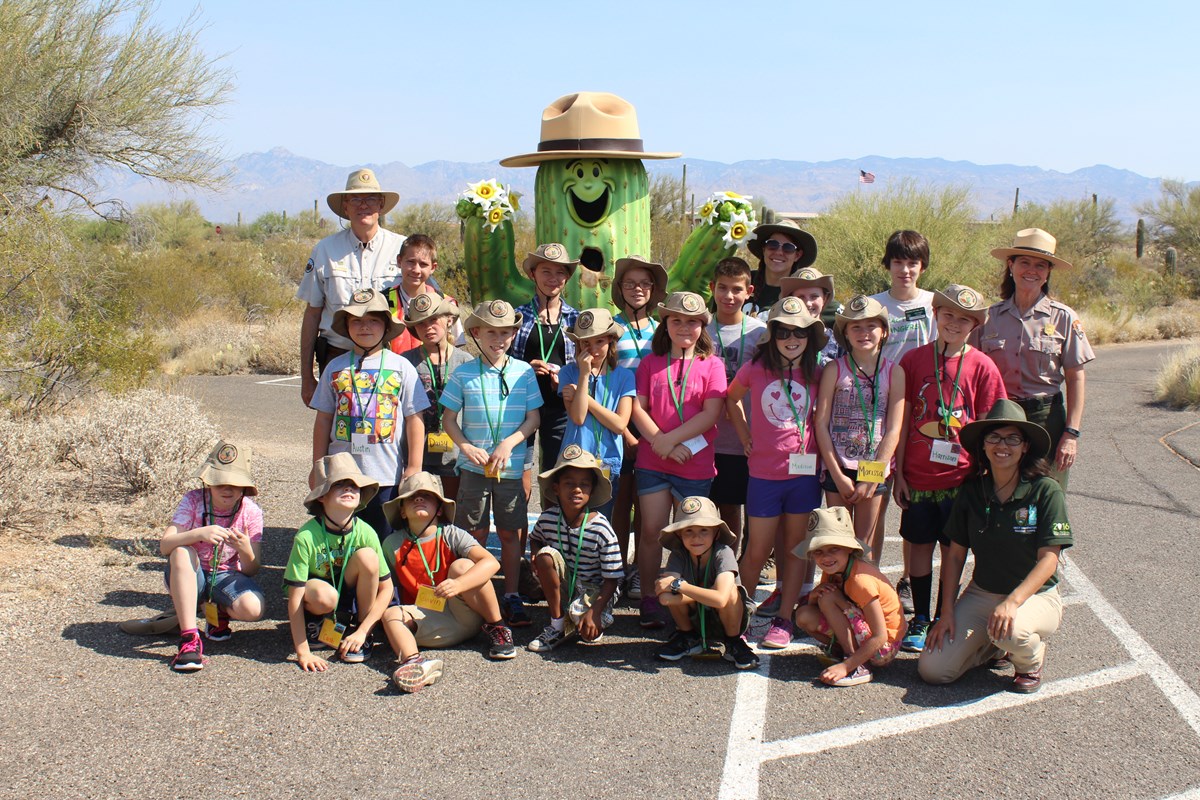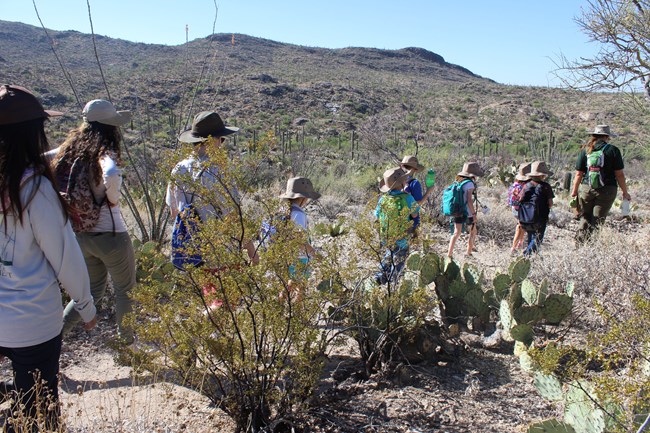 2019 Saguaro East Junior Ranger Camp Information
The Rincon Mountain District of Saguaro National Park will offer three Junior Ranger Camps during the month of June. These camps are designed for children 6 - 11 years of age. Participants will learn about the plants and animals of the Sonoran Desert through ranger-led hikes, environmental games and craft projects.
Each camp will meet Monday, Tuesday and Wednesday, from 7:30 a.m. - 12:30 p.m. at Saguaro National Park East. Wednesday afternoon includes a graduation ceremony where participants will become official Junior Rangers. This ceremony will begin at 12:00 noon - family and friends are invited to attend.
Applications will be accepted from February 15, 2019 thru May 4, 2018. A lottery drawing to determine registrants will be held Sunday, May 6th, with results available later that afternoon.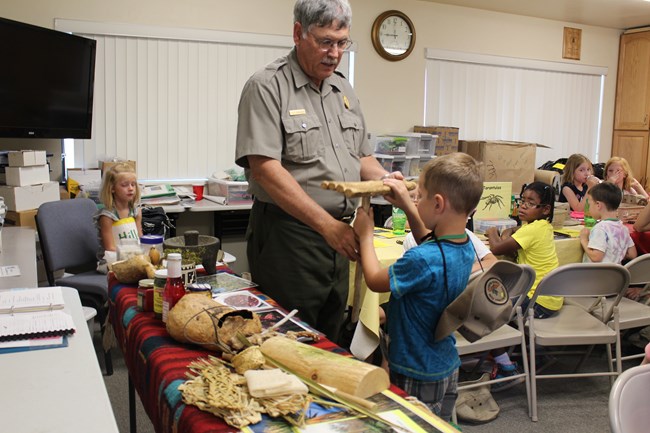 Registration Information:
In order to register, please Download the Application Here
You may drop it off at the visitor center or mail it to:

Saguaro National Park
Attn: Jeff Wallner
3693 S. Old Spanish Trail
Tucson, AZ 85730
Call (520) 733-5153 with any questions.
*The cost of the three day program is $30.00 per child.
Camp Schedule
| | | |
| --- | --- | --- |
| Week 1: | Camp for new Junior Rangers | June 3,4,5 |
| Week 2: | Camp for new Junior Rangers | June 10,11,12 |
| Week 3: | Graduate Camp (returnees from previous year only) | June 17,18,19 |
Last updated: February 8, 2019