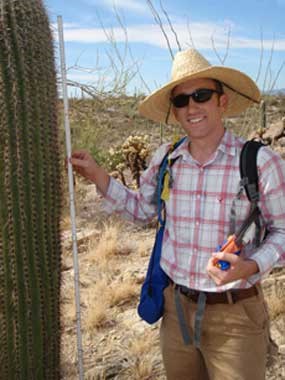 We are seeking volunteer groups to help with the 2010 census. The ideal group consists of 10-15 people, but we are flexible. However, all volunteers must be very "desert hardy" – that is, fit and able to work on rocky slopes, in the sun, for approximately 6 hours. Volunteers do not need be experienced, but must be interested in science and love the outdoors. We will train you to measure saguaros using measuring sticks, clinometers, and high school math!
To sign up or get more information, call Don Swann, Saguaro National Park Biologist, at 520-733-5177.
To download a volunteer job description, click here
For pre-visit information, click here
For results from a plot that is already surveyed, click here
If you need a copy of Adobe Acrobat to view pdf files, click on Adobe Acrobat Reader to download.