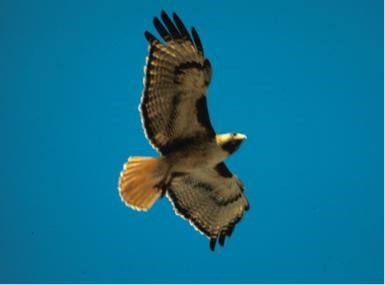 Red-tailed Hawk (Buteo jamaicensis)
The red-tailed hawk is one of the most common and widespread hawks in North America. It can be found year-round in the Sonoran Desert. Although they are named for the rusty-red tail feathers most adults have, their plumage colors are extremely variable. Some red-tailed hawks are rufous or almost completely black, while others can be mostly white.
Length: 19 in. Wingspan: 49 in.
Diet: Mostly rodents, rabbits