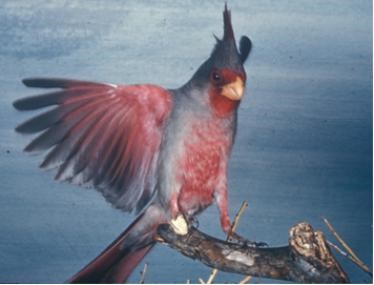 Pyrrhuloxia (Cardinalis sinuatus)
The Northern cardinal and the pyrrhuloxia are very closely related. They have extremely similar songs and habits. Because they are similar in color, the male Pyrrhuloxia is often mistaken for a female cardinal. One easy way to tell them apart is the yellowish parrot-like bill of the pyrrhuloxia, versus the cardinal's red bill.
Length: 8.75 in. Wingspan: 12 in.
Diet: Seeds, berries, and insects