Homesteaders at Saguaro's Rincon Mountain District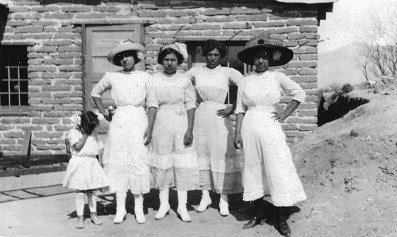 The surrender of Apache leader Geronimo marked the end of a troubled era in the Tucson Basin. The residents of the former Mexican village, protected by the U.S. Army's Fort Lowell, now began to move out to the valleys of Rincon and Tanque Verde Creeks - Well-watered bookends to today's Saguaro National Park.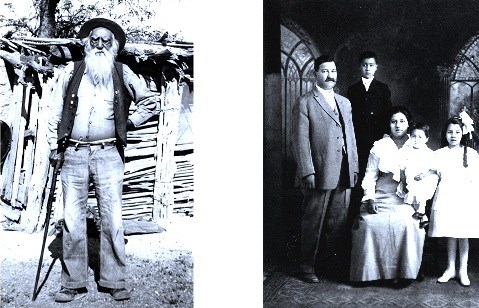 Before the Fort closed in the 1890's, squatters like the legendary Pio Pico had ventured out to the wild woodlands along Tanque Verde Creek. But then sprawling ranches began to form, most famously La Cebedilla the home of Emilio Carrillo, later owned by his son Rafael and still going strong as the Tanque Verde Guest Ranch.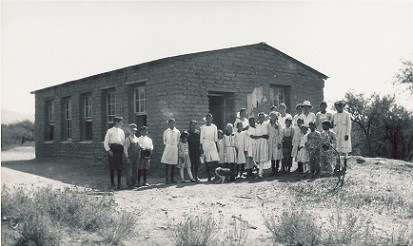 Along Rincon Creek, Fermin Cruz cultivated 20 acres for family use, selling the excess produce in town. The Cordova family grew "barley, chilis, squash, watermelons, corn, tomatoes, beans, and a little wheat." When the Knipe family consolidated these homesteads into large ranch, families stayed on as ranch hands and vaqueros, and a neighborhood school was built for the children.

Inside today's park boundary, Safford Freeman made good on a claim of 600 acres in 1933. The family's adobe house, open-air kitchen, ocotillo fence corral, and rope-and-bucket well were tucked into a scenic valley surrounded by towering saguaros. In the 1950's the park re-acquired the homestead, and today visitors wander down to walk the home's tile floor and site under the shade tree planted so many years ago.
Last updated: February 24, 2015