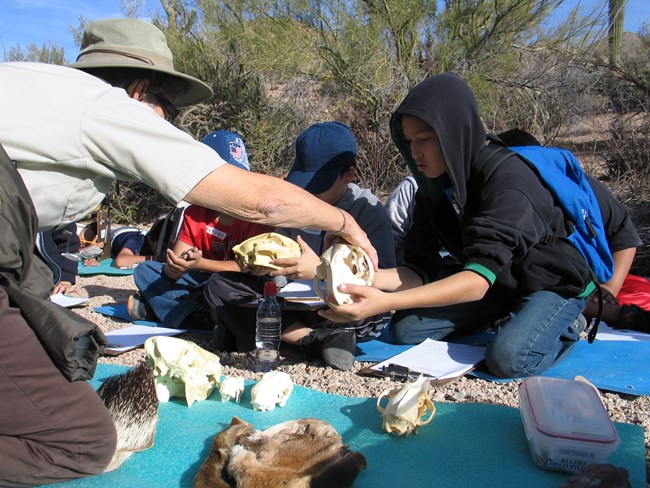 A field trip to Saguaro National Park can add a new dimension to your classroom studies and reinforce what you are teaching your students.
As a teacher, you are also welcome to utilize the park for Self-guided field trips which are available year-round or watch the Saguaro National Park Electronic Field Trip and use the associated lesson plans which are designed to be hands-on and adaptable for 4th through 8th grade. The Electronic Field Trip is available upon request.
We encourage teachers and students to get in touch with their environment by exploring the plants and animals of their desert home here at Saguaro National Park. We currently offer the following place-based experiences.