Monthly Buffelgrass Pull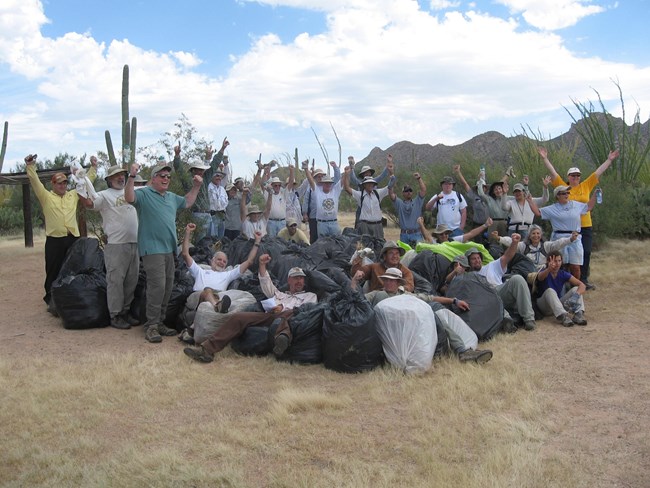 Scheduled buffelgrass pulls:
*Due to the COVID-19 pandemic, the park is not scheduling any buffelgrass pulls at this time. We hope to still have them in early 2022. More information will be available later.
Help Preserve the Sonoran Desert by removing buffelgrass, a highly invasive grass that threatens native plants and wildlife populations.
Volunteers are needed to assist with buffelgrass pulls, held the second Saturday of each month, from Sept-April. Work will be approximately 4 hours of digging up buffelgrass. We will meet at scheduled times (location varies). Bring a backpack with plenty of water and wear sturdy shoes. A hat, long sleeves, and long pants are recommended. Tools and gloves will be provided. Looking forward to seeing you there!
Please complete and bring with you the Volunteer Services Agreement Form. If you are under 18 years old, please have a parent or legal guardian complete their section.
For any questions contact us at (520) 733-5179 or email us.
"Montly Buffelgrass Pulls"- Saguaro National Park (U.S. National Park Service)
Saguaro National Park is part of the
Save Our Saguaros
effort.
Last updated: January 12, 2022