Artists in Residence Program
Collaboration between artists and the National Park Service has existed long before the parks were even established as protected locations. Since human beings have inhabited this lush and beautiful land that we call home, they have been inspired by the majesty of the American landscape. Saguaro National Park is unique in that it encompasses a tremendous amount of wilderness while bordering an urban city of around one million people. It seems only fitting that the park hosts artists that have long been inspired by the Sonoran Desert, its stories and its culture.
More than 50 national parks currently offer and participate in Artist-in-Residency (AiR) programs. They span the gamut of artworks from paintings and works on paper to poetry and music. The AiR program will offer artists publicity and visibility in the community, as well as career development and time in seclusion to create nature-inspired works.
Read more about national programs here: https://www.nps.gov/subjects/arts/air.htm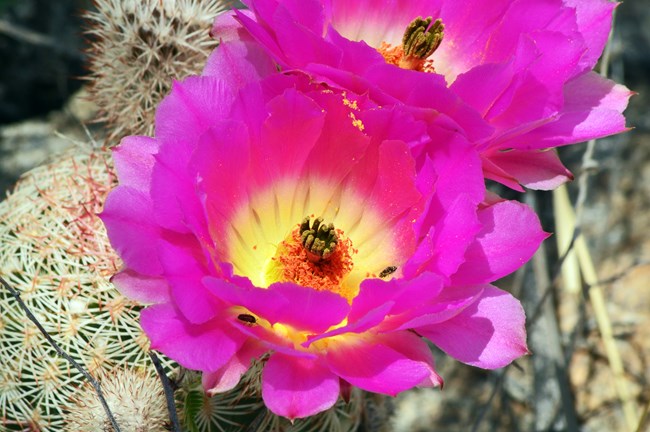 About the Program
The selected artist(s) will live in the park for one month. During this time, the artist will receive time to explore the park, plan and lead workshops, talks and demonstrations on the medium of their choice (paint, music, ink, etc.). The artist will also create at least one work, at their own cost, to donate to the park for display or sell upon departure. The park will cover the cost of park housing and materials for workshops open to the public, and provide a stipend upon receiving the donated work. The artist must cover the cost of food and out-of-park travel and transportation.
Application
We are not currently accepting applications. Please check back for updates.

When we accept applications, we also ask that you submit a few items electronically:
Statement of Purpose:

This can be short, but include the focus of the residency, a theme relevant to the park and its centennial year (i.e. Find Your Park, etc.), and creative ideas on engaging the public.

Ideas

for community engagement:

Brainstorm and list ideas for public artistic workshops, talks and demonstrations for all ages that you could assist in leading.

Portfolio: A few pieces to showcase your work and its relation to the Sonoran Desert. This could include scanned documents, photographs of work or a link to an artist webpage.
Timeline: TBD
For additional questions about the Artist-in-Residence Program, contact us:
Email: SAGU_volunteer@nps.gov
Phone: (520) 733-5139
Learn about our previous Artists-in-Residence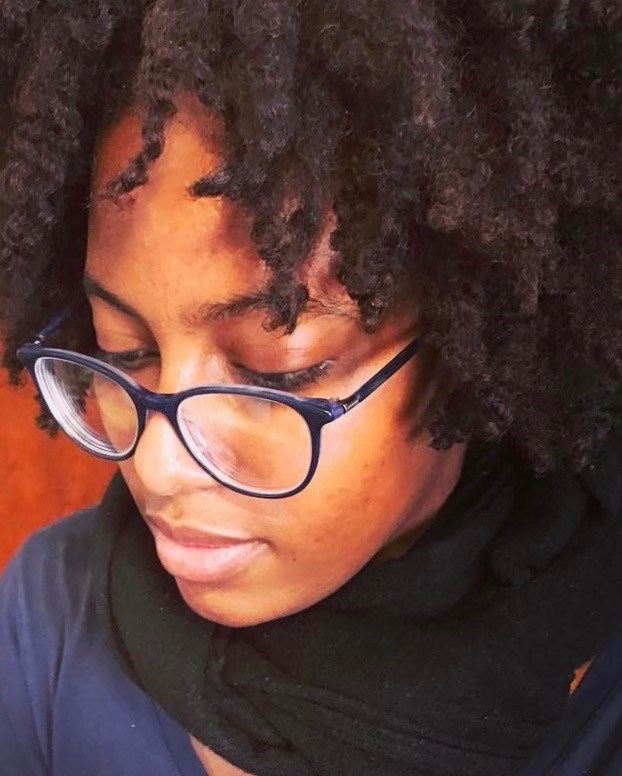 About the Artist:
Djamila Jean-Charles
Time of Residence: April 2017
Djamila Jean-Charles is a stop motion animator, fabricator and sculptor. She considers herself to be a bit of a stable nomad; she is originally from NY but, after moving a lot around the eastern part of the U.S., she settled in Tucson, AZ. She completed her Bachelor of Fine Arts in Animation at the Savannah College of Art and Design located in Atlanta, GA. Raised in an African/Haitian household, culture has always played a significant role in her personal aesthetic as an artist as well as her love for fabrication and animation. She is really excited to be sharing her love for stop motion animation and helping people express their stories and experiences at Saguaro National Park! Through three different workshops she explores the many forms of stop motion animation and combines technology and nature.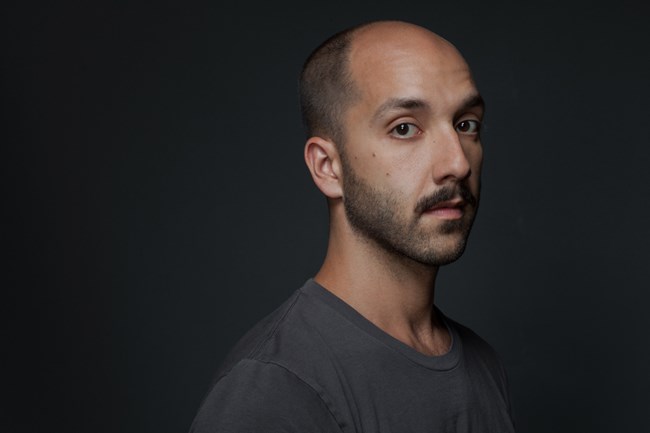 About the Artist:
Daniel Kukla
Time of Residence: February/March 2017
Daniel Kukla currently resides in New York City where he works as a visual artist. He is a graduate of The International Center of Photography and prior to his arts education he attended University of Toronto and received his B.Sc. in Biology and Evolutionary Ecology. He works at the juncture of these disciplines, focusing in creating work that has the power to articulate our ever-changing relationship with the natural world. His work has been exhibited in the US, Brazil, Canada, China, Lithuania, Malaysia, Mexico, Singapore, Spain, and the United Kingdom and has been published in The New York Times, New Yorker Magazine, The Washington Post, Time Magazine, Guernica, and National Geographic.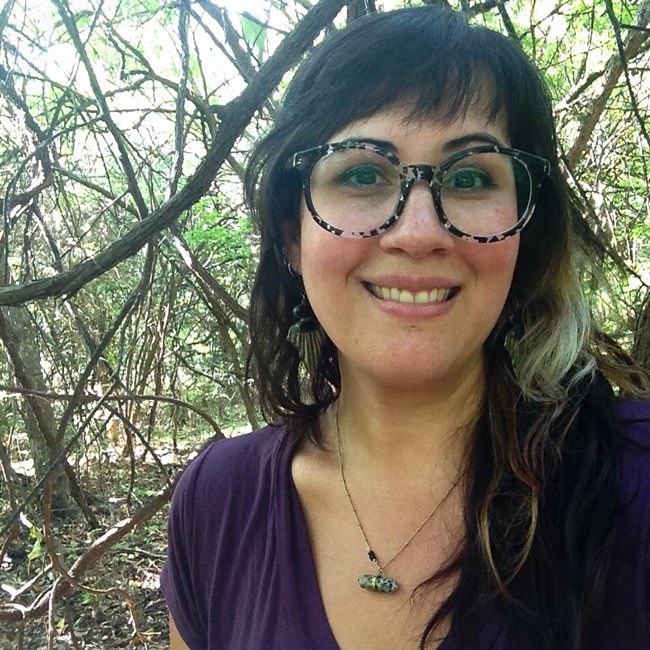 About the Artist: Martha Goldman
Time of Residence: October 2016
Martha Goldman is an artist currently living in the rural Ozarks just outside Joplin, MO. She was raised in Kansas City, a town rich with museums and a lively art scene. She attended the University of Kansas and graduated with a Bachelor of Fine Arts in Painting. Martha was born and adopted in Tucson. Her artistic inspirations are usually fed by nature, and the beauty of the Tucson deserts have often called to her. A place that in another lifetime, could have been home. There are strong ties between natural science and art, and she hopes to demonstrate those connections with the work she does at Saguaro National Park. During her residency, Martha was able to share her passion for art and learning with visitors through demos, art classes, and making art in the park.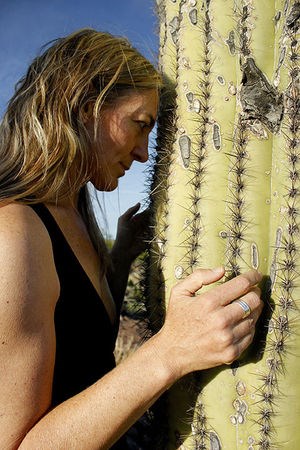 About the Artist: Kimi Eisele
Time of Residence: 2016

As Centennial Artist-in-Residence, Tucson-based multidisciplinary artist Kimi Eisele (KimiEisele.com) directed a year-long project called Standing with Saguaros, which used innovative forms of storytelling, public engagement, and immersive site-responsive theater to help people make meaningful connections with nature and culture in Saguaro National Park. Presented by the Borderlands Theater (BorderlandsTheater.org) as part of the 2016 celebration of the National Park Centennial, it had three acts:
ACT I: STAND brought over 250 people into the Park to stand (or sit) for up to an hour with a saguaro cactus. Participants posted their experiences and "saguaro selfies" online using the identifying marker: #IStandWithSaguaros.
ACT II: STORY broadcast stories about the many relationships humans (and other species) have with the saguaro cactus on a radio program called The Saguaro Minute on KXCI Community Radio (https://kxci.org/programs/the-saguaro-minute/) . Act II also invited the public to participate in two saguaro fruit harvesting workshops with Tohono O'odham elder, Stella Tucker, in the Park.
ACT III: CELEBRATE brought live theater and dance performances to the Park. The Sunrise Centennial Ball was an outdoor dance-hall in which 40 dancers in formal attire danced with saguaros to commemorate of the National Park Service Centennial. "A Whisper through the Spines," was a immersive theater experience blending story, song, and dance in celebration of the saguaro performed by an ensemble cast in and around the Red Hills Visitor Center.

To learn more about these projects visit: standingwithsaguaros.org
Last updated: May 17, 2022