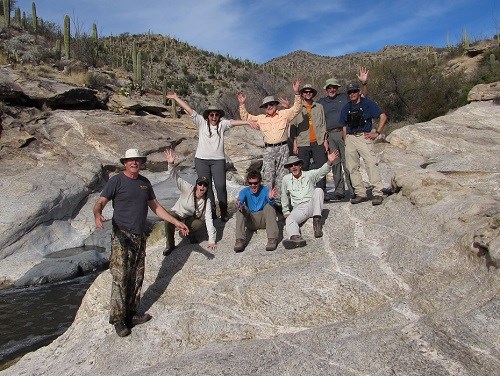 Results
Results are always fascinating to see because we can correctly determine what is happening to the population of our saguaro forest.Thanks to the help of the groups who have come out and surveyed the Saguaro plots, we can now compare present data with data from the past 70 years!
When you visit the result site, simply click on the date your group did their survey. The next window will show you your results, the comparison between your results and past results. Group's photos can be found in the Park's Multimedia page in the album, Centennial Saguaro Survey.
By the end of May 2016, we should have all data collected and will have a resolution to the results of the Centennial Saguaro Survey.
To look at group photos, click here.
To view group results, click here.