Summer Concerts
Saint-Gaudens Summer Concert Series
b These annual concerts are generously sponsored by the Trustees of the Saint-Gaudens Memorial. with additional support of donors and partners. The performances carry on a tradition by Augustus Saint-Gaudens, who often held concerts in his studio for family and friends.

b Concerts are held on Sundays at 2pm, in the Little Studio at Saint-Gaudens National Historic Site during the summer months. Chairs are available on the pergola and in the studio on a first come/first served basis. Visitors are welcome to picnic on the lawn adjacent to the Little Studio. Concerts are held rain or shine.

b Concerts are included with normal paid admission to the site. There is no additional charge. ► Download the concert brochure.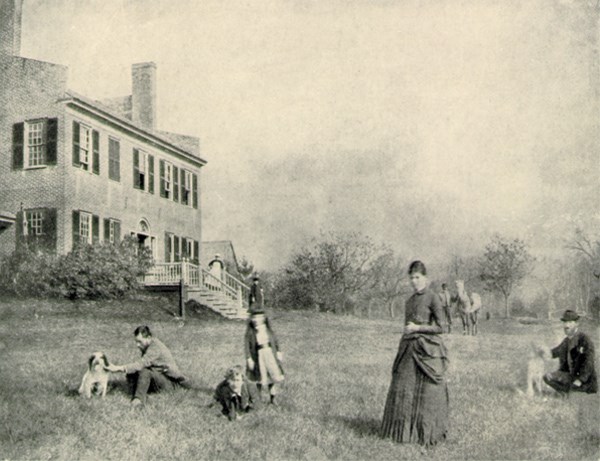 2019 Summer Concert Series
bThe following concerts are Sundays at 2pmb
June 23
Acacia Trio
American Creative Icons: Music of Copland, Bernstein, and more
June 30
Layale Chaker
, Chamber music with a fresh approach for violin and cello
July 7
Family Picnic Day
Contradance with David Millstone and music by Blind Squirrel
July 14
Bassel and the Supernaturals*
Soulful Chicago-based blues and funk band
July 21
Fischers and the Jennings
Classical chamber music for violin, cello, and piano
July 28
Kinan Azmeh, Dinuk Wijeratne, and City Band

*
Music at intersections with classical, jazz, and Syrian and South Asian sonorities
August 4
Aardvark Jazztet

*
Memory, Hope, and Freedom: An Imaginative Celebration of Saint-Gaudens's Shaw Memorial, with works by Ellington and Harvey. Performance in honor of Lawrence J. Nowlan, Jr.
August 11
Celebrating 100 Years (1919-2019)
Music from historic moments of the Saint-Gaudens Memorial, classical, popular, and beyond
August 18
Gerry Grimo and East Bay Jazz
Showtunes and the Great
American Songbook
August 25
14th Annual Rosamond Edmondson Memorial Concert—Delphi Trio

*
A First for Everything: Music of Beethoven, Takemitsu, Mendelssohn, and Bolcom
* 2-day Music Experience concert in collaboration with WCC-MA.org
Last updated: April 24, 2019