Education Opportunities 2020-2021 School Year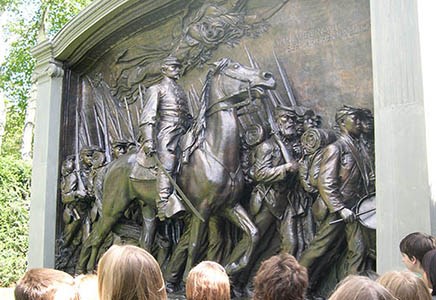 Whether in the local Upper Valley or across the globe, Saint-Gaudens NHP as well as our sister park, Marsh-Billings-Rockefeller NHP offer educational opportunities during the 2020-2021 school year. While on-site, in-person possibilities are limited at this time due to COVID19, we hope you can partake of some of our virtual offerings.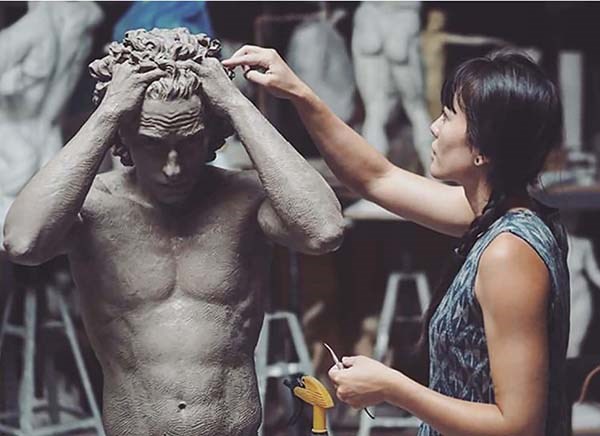 Virtual Opportunities
♦ Visit virtually with our Sculptor-in-Residence, Zoe Dufour
On specific days until mid-October 2020, Zoe will host one-hour live-streams with students in mind, geared mostly towards elementary age up to middle school. It's interactive in that students can ask questions in the chat and she'll answer in real-time. The live-stream will take place on the park's Facebook page and even if you don't have a FB account, you can see (although not comment) on the live-stream here: https://www.facebook.com/SaintGaudensNPS/. Along with seeing her work on a sculpture, she'll offer suggestions on what students can sculpt safely with from home and a recipe for home-made clay.

Contact Kerstin_Burlingame@nps.gov to find out the specific times.
♦ Process Tour video - Watch a 12-minute video made by our sculptor-in-residence that explains the fascinating process of sculpture, here Process of Sculpture from Clay to Bronze

♦ Sculptor Interview Series - Our sculptor-in-residence, Zoe Dufour, interviewed fellow sculptors from across the globe asking crowd-sourced questions.
♦ Junior Ranger Program - The booklet was designed to mainly be done at the site but there's still opportunities to complete most of the activities by doing some of the following: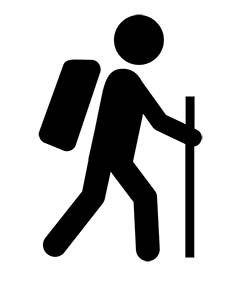 On-site Opportunities
Many teachers have incorporated Valley Quest into their classroom curriculum either by creating a quest or going on a quest. While at the park, try the Valley Quest specific to Saint-Gaudens NHP and then see about creating your own quest for your school, town, or even your own backyard!

♦ Visits to Park
If you have a small class size (15 participants total, including students/chaperones and educators), and want to visit the site please contact kerstin_burlingame@nps.gov or call 603-675-2175 x.102 to discuss options.
Last updated: September 15, 2020