Boots to Boats
Boots to Boats:
This outdoor wellness initiative encourages exploration of the public lands and waters of the Upper Valley – particularly Saint-Gaudens NHS, Marsh-Billings-Rockefeller NHP, the Appalachian Trail and the Connecticut River. Guided events are held year-round. Below are opportunities at Saint Gaudens. For more information about the Boots to Boats initiative, visit
go.nps.gov/bootstoboats
Art, Nature and Community: Recreation in the Cornish Colony
Enjoy an easy stroll around the grounds at Blow-Me-Down Farm and learn how the Cornish Colony artists had fun outdoors. Please call 603-675-2175 for dates and times.
Art, Movement, and Meditation: a Yoga Hike at Saint-Gaudens NHP
Slow yourself down for a reflective look at this national treasure in Cornish, NH. The gardens will be in full bloom for us to enjoy as we explore the land where one of America's most revered sculptors, Augustus Saint-Gaudens, found his inspiration. With serene Mount Ascutney in the background, you will be led through a moving meditation that includes gentle yoga poses and flowing movements, as well as maintaining focus on your breath while witnessing the natural beauty of this park. This event is an EASY level walk geared towards those who want a slower, meditative experience; it includes a quarter-mile hike along the park's Ravine Trail which has a short steep descent down to a quiet brookside path, and an ascent back up to the grounds to view Saint-Gaudens' striking temple. The optional yoga poses will be at a beginner/easy level. A great event for those new to yoga.
Please call 603-675-2175 for dates and times.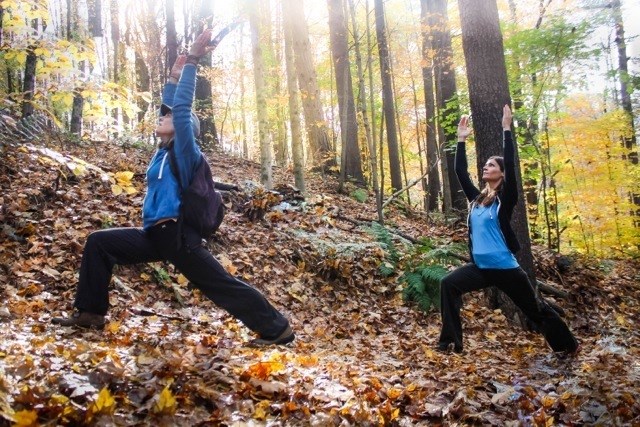 Last updated: April 26, 2019