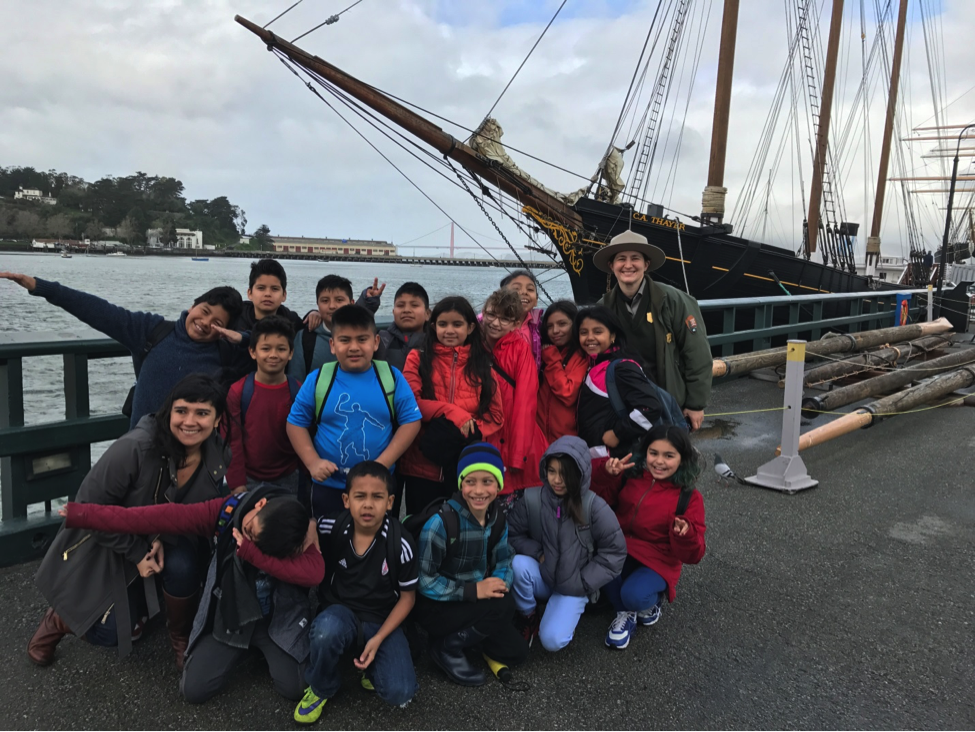 In 2015, President Obama launched Every Kid in a Park (EKIP), an initiative to encourage 4th grade children and their families to enjoy our country's national parks and public lands, for FREE. All current 4th grade students are eligible for an EKIP pass, which is valid from September 1, 2017 through August 31, 2018.

To get your annual pass today, follow these three easy steps:
1. Go to www.everykidinapark.gov/get-your-pass/ and print out a paper voucher.
2. Bring the paper voucher to the fee booth on Hyde Street Pier and exchange it for a durable EKIP annual pass.
3. Use your EKIP pass as many times as you want throughout the year to discover hundreds of majestic landscapes, breathtaking views, and inspiring historic sites across the entire country.

We hope to see your whole family at our park soon!

For more information and official rules, visit www.everykidinapark.gov.
________________________________________________________________

Attention 4th grade teachers:
During the 2017-2018 school year, limited funds are available for transportation for 4th grade classes from Title 1 schools within San Francisco Unified School District. All students will receive their EKIP pass during the trip. For 4th grade field trip reservations, contact Lucien Sonder at (415) 561-7177 or e-mail us.