Date & Time

Multiple Days: 11/13/2016, 01/08/2017, 02/12/2017, 04/09/2017, 03/12/2017, 05/14/2017, 06/11/2017, 07/09/2017, 08/13/2017, 09/10/2017, 10/15/2017, 11/05/2017, 12/10/2017 11:00 AM to 4:00 PM

Fee Information

Free

Contact Us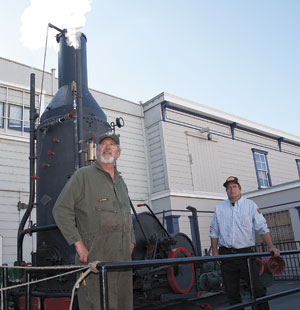 Join park staff for a demonstration and park ranger talk about the park's steam powered donkey engine. Engines such as these were used both ashore and aboard ship for loading cargo, raising anchor and setting sails. This program involves steaming up the boiler and operating this historic piece of machinery. The engine will be running 11am-4pm. 
In the case of inclement weather, this demonstration may be cancelled. Please call 415-447-5000 for updates and details.