Date & Time

Everyday from 01/30/2017 to 04/24/2017 2:15 PM to 3:00 PM

Fee Information

Vessel Admission: $10, Free for visitors 15 and younger

Contact Us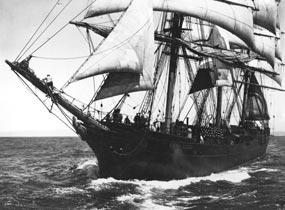 Join in on a guided tour of the historic ship Balclutha. Discover the hardships and rewards of the sailors who fought for survival during the treacherous Cape Horn passage.
The park is closed on Thanksgiving, Christmas, and New Years Days.