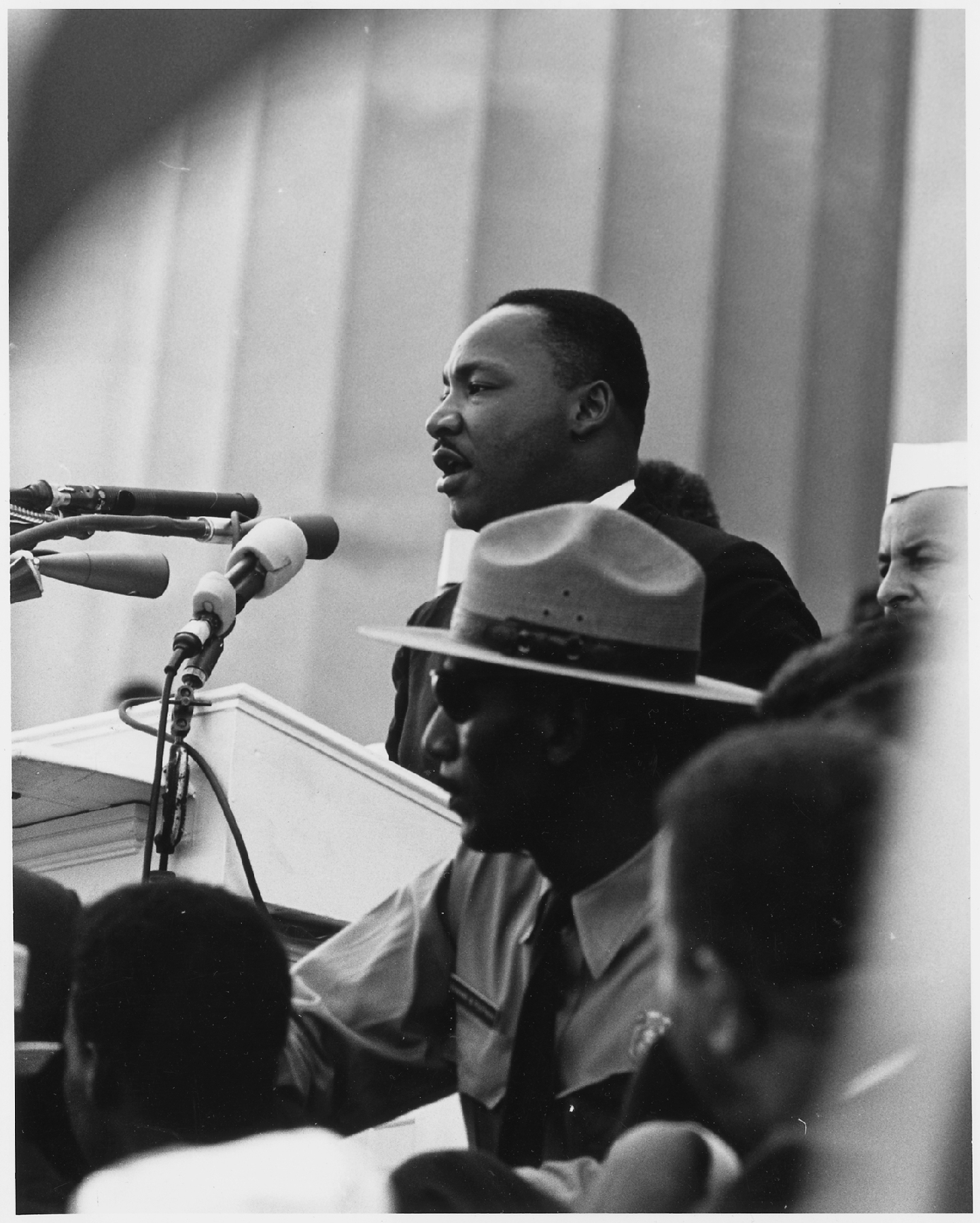 News Release Date:
December 2, 2016
Contact: NoeMesha Williams, 415-561-7170
Through Our Eyes: Stories from the Long Road to Civil Rights in the Bay Area
Panel Discussion Brings Together African American Park Rangers
For Storytelling and Intergenerational Dialogue
Monday, January 16, 2017, 12-3PM at Hyde Street Pier
-- Do you know that countless slaves escaped to freedom through finding work on merchant vessels and sailing on the high seas during the 18th and 19th centuries? 
-- Have you heard about John Harris, an African American man from San Francisco, who won a discrimination lawsuit against Sutro Baths in 1898? 
-- Are you familiar with the fate of 50 African American dockworkers who refused to return to unsafe working conditions in 1944, after 320 men were killed in a munitions explosion at Port Chicago (Concord, CA)?
-- Are you aware that black inmates fought for civil rights on Alcatraz in the 1950s?  
San Francisco, CA - Now is your chance to hear these and other true stories of African American struggles and triumphs connected to Bay Area national parks, as told by a panel of African American park rangers. The program "Through Our Eyes: Stories from the Long Road to Civil Rights in the Bay Area" will take place on Martin Luther King, Jr. Day (Monday, January 16, 2017), from 12:30-3PM onboard the 1890 ferryboat
Eureka
at San Francisco Maritime National Historical Park.  
The main event of the day will be a panel discussion from 12:30-3PM onboard the
Eureka
at Hyde Street Pier. Panelists will include park rangers Betty Reid Soskin (Rosie the Riveter/WWII Home Front National Historical Park), Benny Batom (Alcatraz), Dorothea  
Crosbie-Taylor (San Francisco Maritime National Historical Park), Rik Penn (Golden Gate National Recreation Area) and Raphael Allen (Port Chicago Naval Magazine National Memorial). Local historian John Templeton, founder of the African American Freedom Trail in San Francisco, will moderate and frame these stories within the context of the work and legacy of Martin Luther King, Jr. A question-and-answer period will follow from 2:30-3PM.  
Although all ages are welcome, high school students are especially invited to attend this program on their school holiday. This is a chance to learn more about the African American history that isn't necessarily taught in school, to rub elbows with leaders and role models, and to #FindYourPark here in the Bay Area. Join in the discussion! Let us know what this history means to you, in the context of your own life experiences.  
Admission to this event is free, however seating is limited, so please reserve your seat today at http://tinyurl.com/MLKJRSF. Come early at noon for refreshments and to get a good seat. Please bring your questions and cameras, because this is a unique program that you don't want to miss! Please contact Noemesha Williams at 415-561- 7170 or noemesha_williams@nps.gov with any questions.  
San Francisco Maritime NHP, located at the west end of Fisherman's Wharf in San Francisco, includes a magnificent fleet of historic ships, Visitor Center, Maritime Museum, Maritime Research Center, and Aquatic Park Historic District. For more information, please call 415-447-5000 or visit https://www.nps.gov/safr. Follow us on Twitter @SFMaritimeNPS and Instagram sfmaritimenps and join us on FB @SanFranciscoMaritimeNHP.