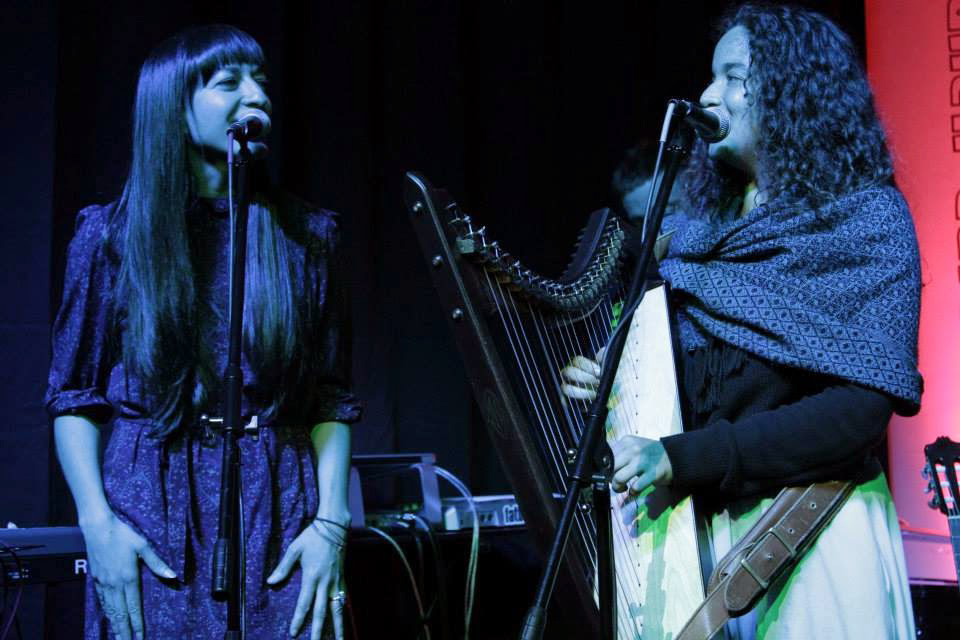 News Release Date:
September 26, 2017
Contact: Lynn Cullivan, 415-561-700
What: Diana Gameros and Maria Jose Montijo performing Spanish language songs of the sea
When: Saturday, October 21, 2017, 8pm – 10pm
Where: Aboard the 1890 ferryboat Eureka, berthed at Hyde Street Pier, San Francisco Maritime National Historical Park
Tickets: $14 general, $12 San Francisco Maritime National Park Association members (plus service charge if ordering online at http://bit.ly/2vbB3sV). Tickets also available at the door on concert night beginning 7:30pm (no service charge) from the entrance to Hyde Street Pier.
Diana Gameros, guitar and vocals, and Maria Jose Montijo, Latin harp and vocals, sing of the sea, ships, love, and life, drawn from folkloric and contemporary music traditions of Latin America and the Caribbean. Their spellbinding performances leave their audiences emotionally moved and enlightened about Spanish language song traditions. Experience their music in a unique waterfront setting aboard the 1890 ferryboat Eureka (permanently docked at Hyde Street Pier and wheelchair accessible).