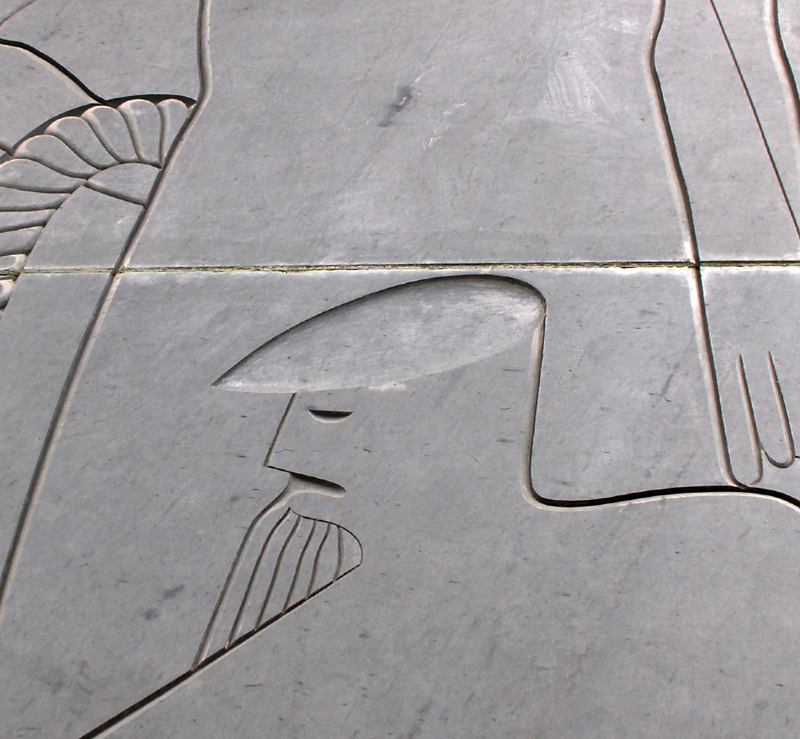 News Release Date:
December 20, 2016
Contact: Lynn Cullivan, 415-561-7006
San Francisco Maritime National Historical Park Hosts Special Events for African American History Month: The Struggle for Racial Equality, Sea Chanteys, and More.
Throughout February. Free admission to Visitor Center and photo exhibit. Admission
for historic ships: Adults $10, Ages 15 and under free (with adult supervision).  
Join San Francisco Maritime National Historical Park in celebrating African American History Month with special programs on
Saturday, February 4, Sunday, February 19, and Saturday, February 25
. African Americans have played a major role in maritime history – from the earliest days of our nation to modern times they have fought in wars, invented maritime tools, created maritime music, as well as built, crewed, and captained ships. Special programs include:  
Sargent
Claude Johnson: The Color of Beauty
Saturday, February 4, 10:00. Meets at Washington Square Park and ends at the Maritime Museum (900 Beach Street).
This program is a free guided walking tour that will explore Sargent Johnson's struggle with being one of the only African American artists working for the Works Progress Administration on the West Coast, as well as his headaches and triumphs during the challenging times of the Great Depression of the 1930s. The fruits of his struggles remain today in his amazing art techniques and mediums that are an integral part of the Maritime Museum. Contact Noemesha Williams to RSVP:
e-mail us
.  
Sargent Claude Johnson: The West Coast Link to the Harlem Renaissance
Sunday, February 19 and Saturday, February 25, 10:30-12:00. Meets in the lobby of the Argonaut Hotel, 495 Jefferson Street.
California's only link to the Harlem Renaissance, Johnson was also one of the few African-American artists hired in Northern California to execute monumental art during the New Deal Federal Art Project. Come explore Johnson's life and art during a special emphasis program as part of our Waterfront Walking Tour.  
Chance and Fair Play: A Dialogue about Maritime Equality and Opportunity
Sunday, February 19, 12:30-2:00, aboard
Balclutha
, Hyde Street Pier.
This facilitated dialogue program involves a tour of the ship
Balclutha
and an audience-driven discussion of equality and opportunity from the African American Cannery worker perspective. Come and share your thoughts and connect stories of the ship to experiences of your own life.  
Chanteys: The African American and Caribbean Connection
Saturday, February 25, 1:00-1:45, aboard
Balclutha
, Hyde Street Pier, wheelchair accessible.
Discover African American and Caribbean-based maritime work songs in this ranger-led program, singing chanteys of sailors, longshoremen, oarsmen and fishermen. Everyone is encouraged to sing along to the easy choruses of these work songs.  
Star of Alaska and the African American Experience
Saturday, February 25, 2:15-3:00, aboard
Balclutha
, Hyde Street Pier.
In her last career, under ownership of the Alaska Packers Association, the ship
Balclutha
transported workers and supplies to Alaska for the salmon season. This included cannery workers, many of whom were African American, whose efforts were founded in hope, but hampered by inequality. Take a tour and explore the little known struggle of African Americans on the United States Pacific rim.  
From Slaves to Sailors: The Voyage to Freedom
Saturday, February 25, 3:30-4:00, Hyde Street Pier.
The African-American path to freedom sometimes led to the sea. Slaves escaped servitude by going to sea, and Quaker whaling captains helped them acquire their freedom.   
Exhibit: African Americans in the Maritime Trades
Throughout February, 9:30am-5:00pm, Visitor Center, 499 Jefferson Street, wheelchair accessible.
View rare photographs and learn about African American and Caribbean officers, sailors, cooks, dock workers and shipbuilders.  
San Francisco Maritime NHP, located at the west end of Fisherman's Wharf in San Francisco, includes a magnificent fleet of historic ships, Visitor Center, Maritime Museum, Maritime Research Center, and Aquatic Park Historic District. For more information, please call 415-447-5000 or visit https://www.nps.gov/safr. Follow us on Twitter @SFMaritimeNPS and Instagram sfmaritimenps and join us on FB @SanFranciscoMaritimeNHP.