Plan Your Research Visit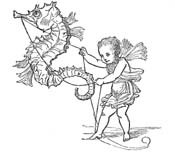 Please note:

Our reference librarian is on sabbatical for the month of July 2019 and we are closed with no appointments available. She will be periodically checking emails but will only be able to respond to basic informational questions. When she returns, she will be answering questions in the order they arrived. Be aware it might take some time before you receive a reply.
The Maritime Research Center is open by appointment only, Monday through Friday, 1pm-4:30pm. Appointments must be made at least twenty-four hours in advance.
(Closed
federal holidays
.) Please
contact us
to make an appointment with a reference librarian, for assistance with your research, or for more information.
Please consult our Collections FAQ for detailed information on our policies.
Directions: The Maritime Research Center is located on the third floor of Building E, in Fort Mason Center (2 Marina Blvd., also known as Lower Fort Mason), located near the intersection of Buchanan and Marina Blvd. (Entrance across from the Marina Safeway.) Building E is the easternmost warehouse building, near the Festival Pavilion and the Firehouse building. Or, to put it another way, the Research Center is located at 37° 48.4' N, 122° 25.8' W, as charted by volunteers Larry Kellogg and Doug Burrill.
Accessibility: The main reading room is wheelchair accessible.
Wifi: Free wifi is available in the Reading Room.


Last updated: June 19, 2019