Hyde Street Pier Closure Information
For public safety, Hyde Street Pier will be closed mid-pier Mondays through Thursdays from July 24th - August 20th during replacement of Eureka's mooring pile clusters. As the work requires the use of a crane barge (pictured below), there will be no access to the park's fleet of historic ships on these days.
Temporary fencing will be placed across the pier at the limit of the required safety zone. Visitors will be allowed on the pier as far as the near fence, but not beyond. The fence will be removed Fridays, Saturdays and Sundays, allowing the pier to be fully open and available for programs and events.
During this time, the park's visitor center, Maritime Museum and Aquatic Park remain open. Sails on the historic scow schooner Alma will continue, and the Age of Sail education programs will continue with minimal impacts. Please contact the park for more details.
Project Information
A deteriorating mooring system, as well as strong waves and tides, have caused the Ferryboat Eureka to sway into and destroy nearby piling and pier structures.
This project will repair damaged timber pilings and hold the shore-end of the ferry firmly in her berth, so as to prevent damage to Hyde Street Pier and protect the fragile Eureka. The project will also install a new counterweight for the Eureka gangway to relieve weight on the ship, thereby causing less damage.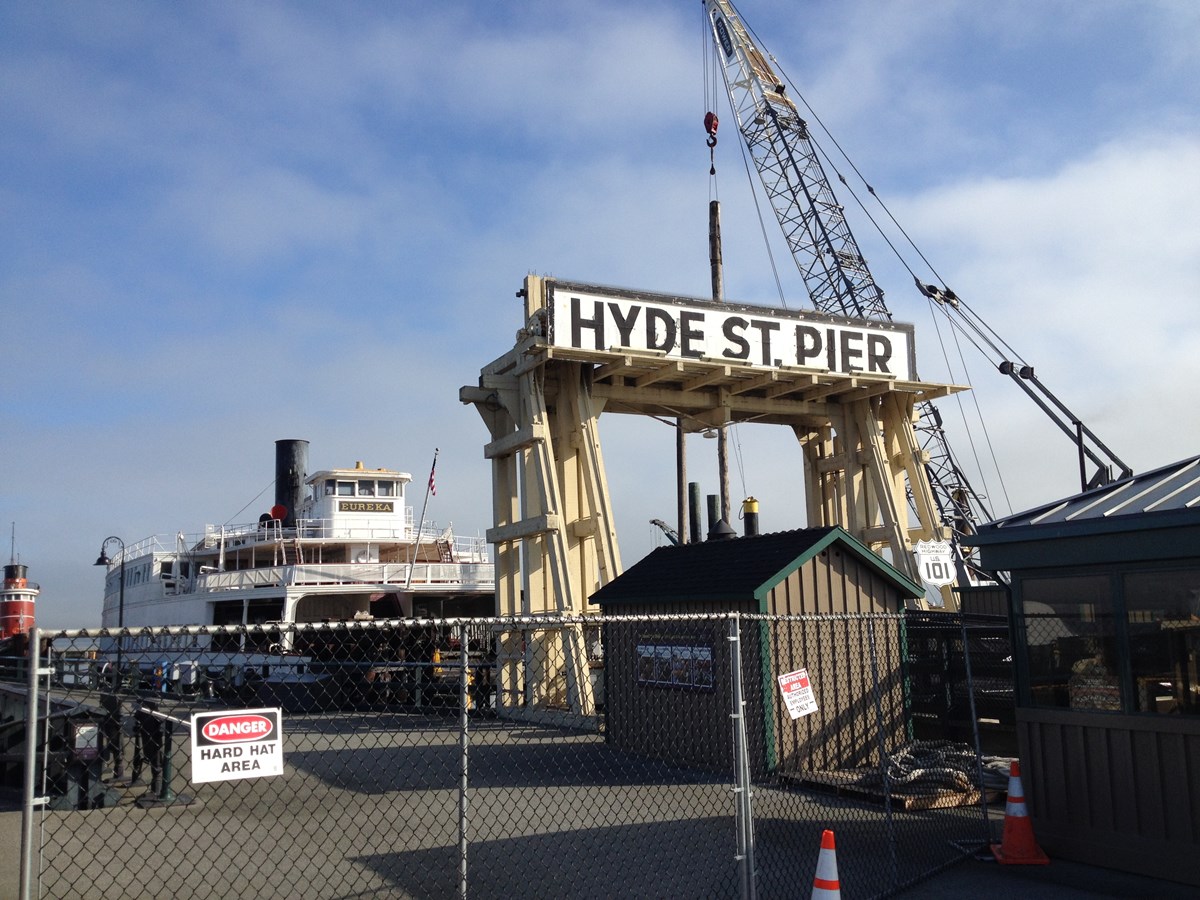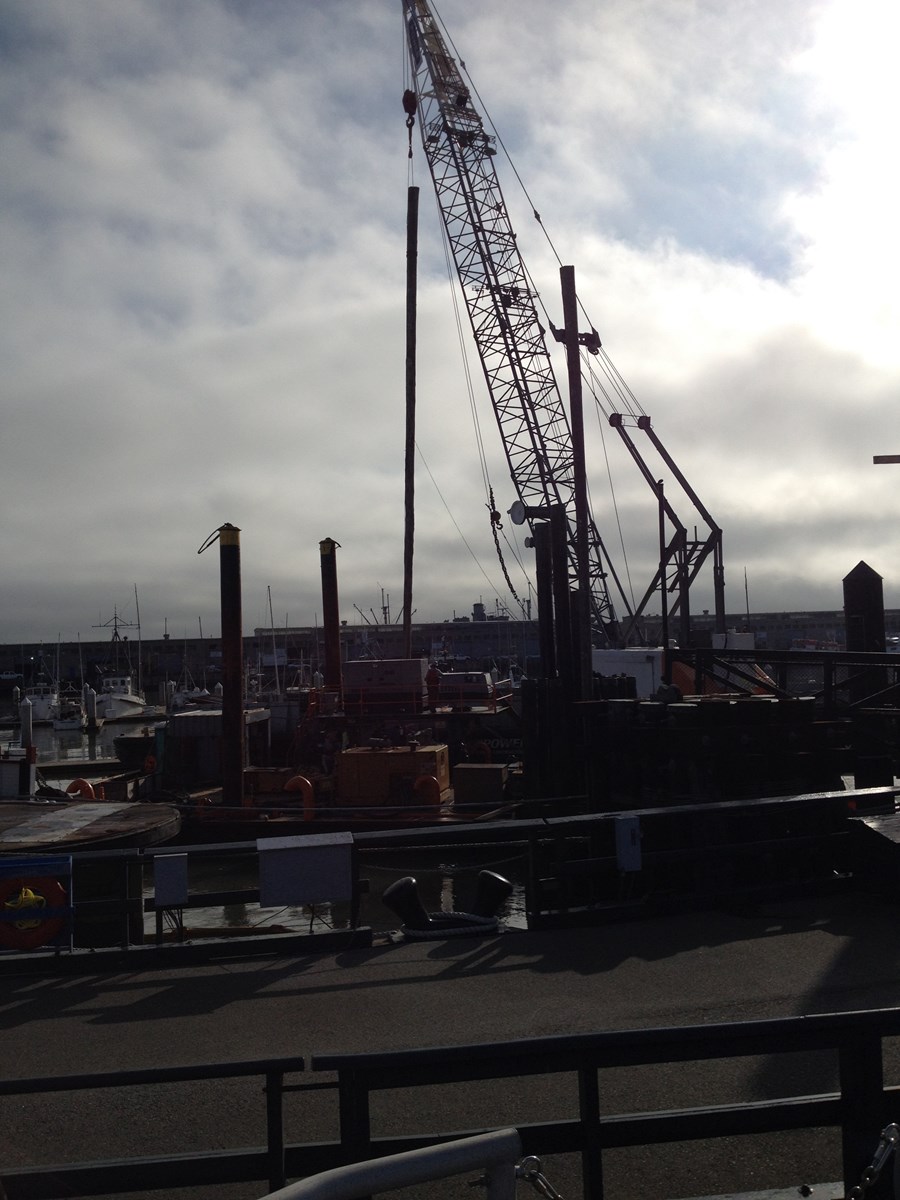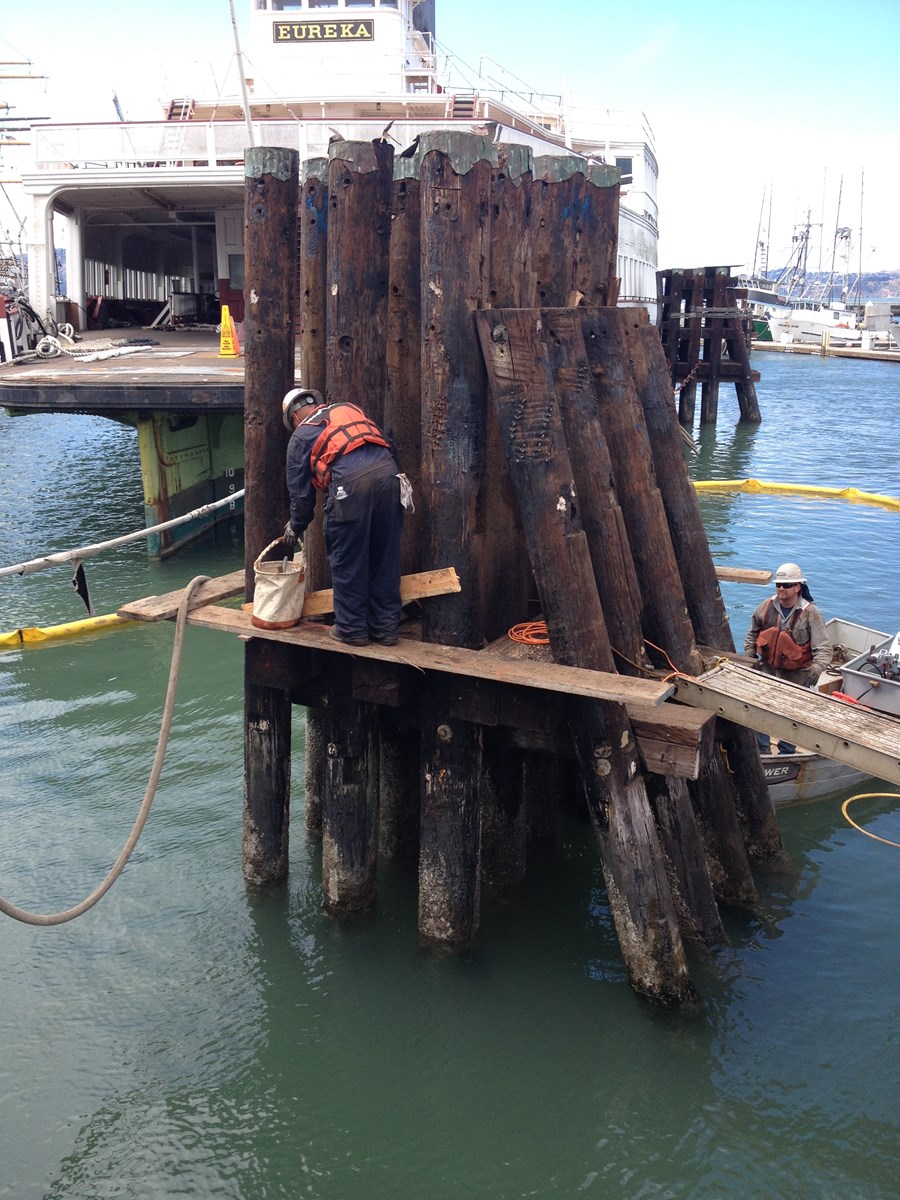 Last updated: July 24, 2014