St. Croix River Conditions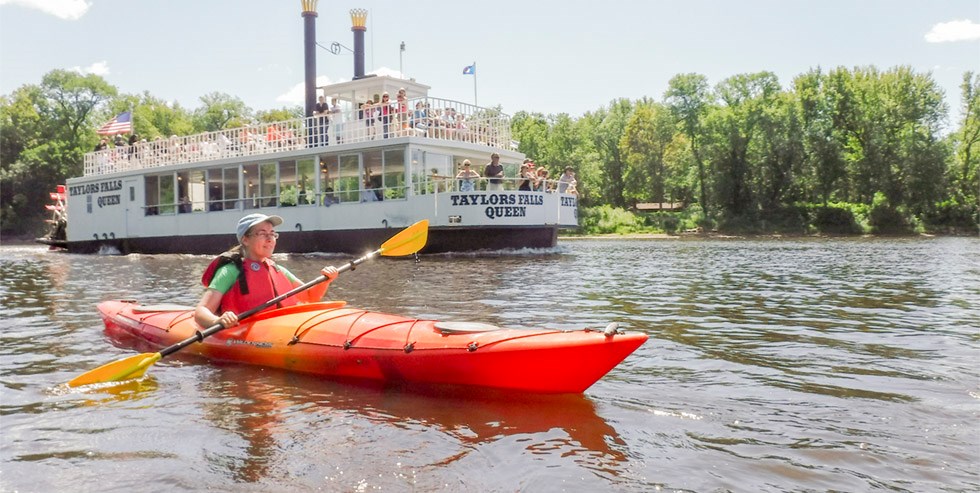 Reported river conditions are based on water flow on the dates and times listed below. As river conditions can vary greatly due to precipitation and locations, river users should consult the U.S. Geological Survey (USGS) and U.S. Army Corps of Engineers (USACE) websites or contact the St. Croix River Visitor Center to speak with a ranger: 715-483-2274.



Covid-19 Awareness
While the rivers, campsites and trails at St. Croix National Scenic Riverway are open for public use, services are currently limited. The National Park Service urges visitors to practice Leave No Trace principles, including pack-in and pack-out, to keep outdoor spaces safe and healthy. The National Park Service encourages visitors to follow the recommendations of the Center for Disease Control (CDC) regarding the spread of Covid-19, including maintaining distance between yourself and other people, and frequently washing your hands. More information from the CDC is available at: https://www.cdc.gov/coronavirus/2019-ncov/index.html.
River Condition Reports Have Been Discontinued Until Spring 2021
Gordon Dam Landing to Riverside Landing
Gauge at County Road T: No recent report
Gordon Dam Landing to CCC Bridge Landing:
CCC Bridge Landing to Riverside Landing:
Riverside Landing to Norway Point Landing
USGS gauge near Danbury, Wisconsin: Gauge reading
Water temperature: N/A Streamflow: N/A
Riverside Landing to Norway Point Landing:
Norway Point Landing to Highway 70
USACE gauge at Norway Point Landing: Gauge reading
Gauge height: N/A
Sand Creek Landing to Norway Point Landing:
Norway Point Landing to Highway 70:
Kettle River Slough:
Highway 70 to Highway 8
Highway 70 to
Nevers Dam Landing:
Nevers Dam Landing to St. Croix Falls/Taylors Falls:
Highway 8 to Osceola Landing
Water temperature:
N/A
Streamflow
: N/A
Minnesota/Wisconsin Interstate Parks to Osceola Landing:
Osceola Landing to Soo Line High Bridge
Osceola Landing to Log House Landing:
Log House Landing to Soo Line High Bridge:
Soo Line High Bridge to Stillwater, Minnesota
Water temperature:
N/A
Gauge height:
N/A
Soo Line High Bridge to Stillwater:
Last updated: November 6, 2020